Americans are spending an increasing amount of money on healthcare every year. New government policies, insurance premiums, population growth, aging, and more all contribute to rising healthcare costs. As prices continue to increase year after year, and both payors and providers struggle to manage these costs, there is a clear need for a solution to this problem.
Enter healthcare utilization management. With healthcare utilization management, providers can avoid spending resources on redundant or unnecessary care, while payors avoid paying for procedures patients don't need. Remote patient monitoring can further support healthcare utilization management by ensuring value-based care. But before going into that, it is important to first understand how healthcare utilization management works.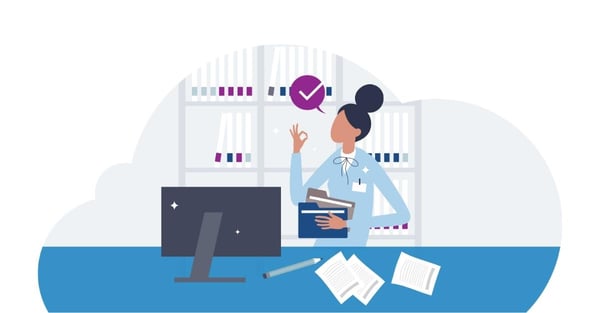 The Basics of Healthcare Utilization Management
Healthcare utilization management is a process that involves managing and optimizing the use of healthcare resources, ensuring that patients receive appropriate and necessary care while minimizing unnecessary costs. Healthcare utilization management is typically carried out by healthcare organizations, insurance companies, and other stakeholders involved in the delivery of healthcare services.
Healthcare utilization management entails three types of reviews:
prospective review (before treatment starts)
concurrent review (when treatment is already in progress)
retrospective review (when treatment is completed)
Prospective reviews happen before treatments start. The goal is to analyze a patient's needs and assess the necessary treatments, eliminating unnecessary or duplicate treatments. A prospective review is often used for routine and urgent treatment, not ER admissions. In some cases, a doctor's orders for treatment can be overturned, which can cause resentment in both patients and the medical staff.
Concurrent reviews happen when treatment is already in progress. This review aims to monitor the patient's progress and the utilization of resources during treatment, minimizing the chances of a claim being denied after treatment has been completed.
A concurrent review encompasses the following:
Discharge planning, which determines what criteria the patient must fulfill before they can be discharged from the medical facility
Care coordination, which synchronizes the patient's care among multiple providers
Care transition, which observes the process of a patient's transfer between different facilities (for example, moving from the ICU to standard care)
Reviewers may stop ongoing treatment or initiate the discharge planning procedure earlier than planned, which can lead to conflict between physicians, insurers, and the patient.
Lastly, retrospective reviews happen after treatment is completed. This review focuses on the treatment's appropriateness or effectiveness and whether similar patients can receive the same treatment. Hospitals use this data as leverage when negotiating contracts with insurance companies.
The main goals of healthcare utilization management are to keep costs as low as possible and improve patient care and the population's health. Reviewing treatments given also helps to minimize the number of denials, as evaluating the efficacy of treatments and prescribing appropriate and effective treatment makes insurers more likely to approve claims.
The Basics of Remote Patient Monitoring
Remote patient monitoring (RPM) is a digital health service that uses technology such as heart rate monitors, glucose meters, blood pressure monitors, pulse oximeters, or other medical devices to record personal health data from patients. This data is then transmitted to healthcare professionals at a different location and may be used to inform further care and treatment.
RPM gives medical professionals valuable insight into the patient's condition in situations where in-person care may not be possible or practical. For example, patients with conditions that require ongoing care, such as heart conditions, hypertension, or diabetes, can benefit from RPM. Caregivers can use the collected vital sign recordings and risk alerts to adjust treatment in real time, ensuring a better care outcome.
Since the COVID-19 pandemic, where in-person care was limited in availability, the use of RPM has been on the rise in the United States and continues to increase in popularity as an effective option for medical care.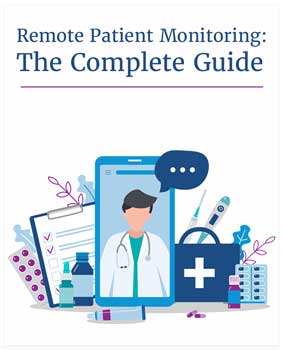 The Complete Guide to Remote Patient Monitoring
Learn everything you need to know about remote patient monitoring with this complete guide. Explore RPM devices, benefits, billing & program setup.
View this Free Guide
How Remote Patient Monitoring Supports Healthcare Utilization Management
Remote patient monitoring supports healthcare utilization management by enabling the concurrent review process. For instance, RPM telehealth services can help discharge planning by engaging patients in the care process through educational videos and resources, pre-scheduled telehealth visits after discharge, and easy-to-use text messaging or videoconferencing tools. Increased patient engagement means that patients actively participate in managing their health conditions, giving them a greater understanding and reducing the chances of readmission.
RPM can also help with care coordination and transitions by facilitating the sharing of the patient's medical data between different medical organizations. Real-time patient-provider communication tools allow for a more streamlined workflow for physicians, smoothening the process of providing care to patients.
Most importantly, RPM helps healthcare providers (and, by extension, payors) access medical data that improves quality of care, enabling value-based care and reducing unnecessary hospital admissions. When a patient manages to avoid going to the emergency department due to early interventions thanks to their RPM program, payors save money that would have otherwise been spent on costly in-person treatment.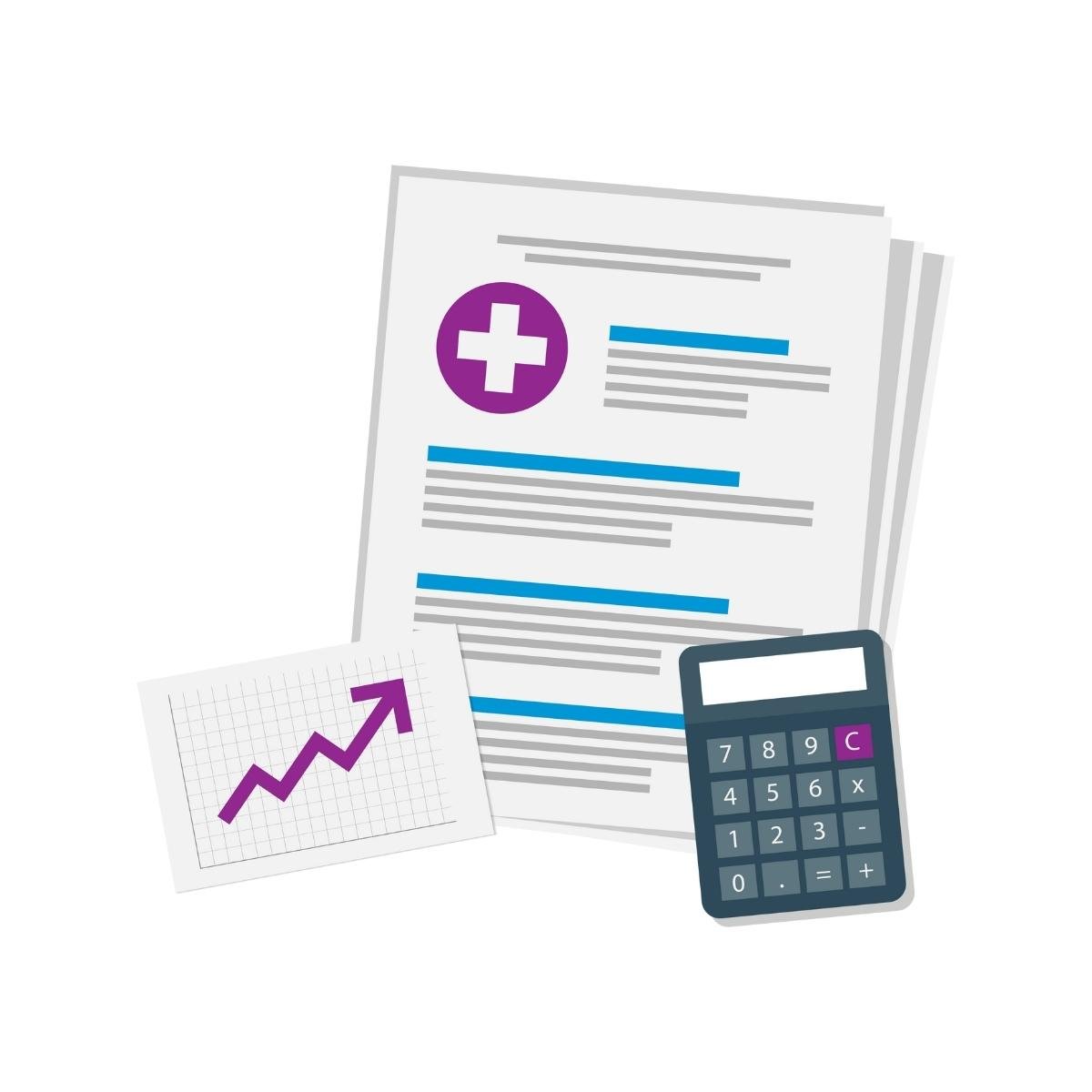 HRS WEBINAR SERIES
How Payers Can Thrive with Remote Care in a Post-PHE World
The future of healthcare is remote. Join HRS' Vice President of Value Based Care Strategy Sudeep Pisipaty for a 30-minute session that explores how payers can stay ahead of the curve as the healthcare landscape continues to evolve beyond the end of the Public Health Emergency.
Watch On Demand
Getting Started with RPM
Healthcare utilization management ensures cost efficiency for providers and payors, and RPM supports that process by collecting medical data that highlights care trends, triggers risk alerts to clinicians, and allows early interventions that avoid unnecessary expenditures. In a climate where healthcare costs are increasing year after year, health systems and payors should consider implementing RPM to provide better medical care to patients and optimize costs.
HRS offers comprehensive RPM and telehealth solutions that help healthcare providers and payors get a fuller view of the treatment process and reduce costs. By providing easy-to-use remote monitoring devices and a Bluetooth-connected tablet, HRS facilitates real-time monitoring of symptoms as well as communication between patients and clinicians. Speak with us today to find out how you can get started with RPM to support your healthcare utilization management plan.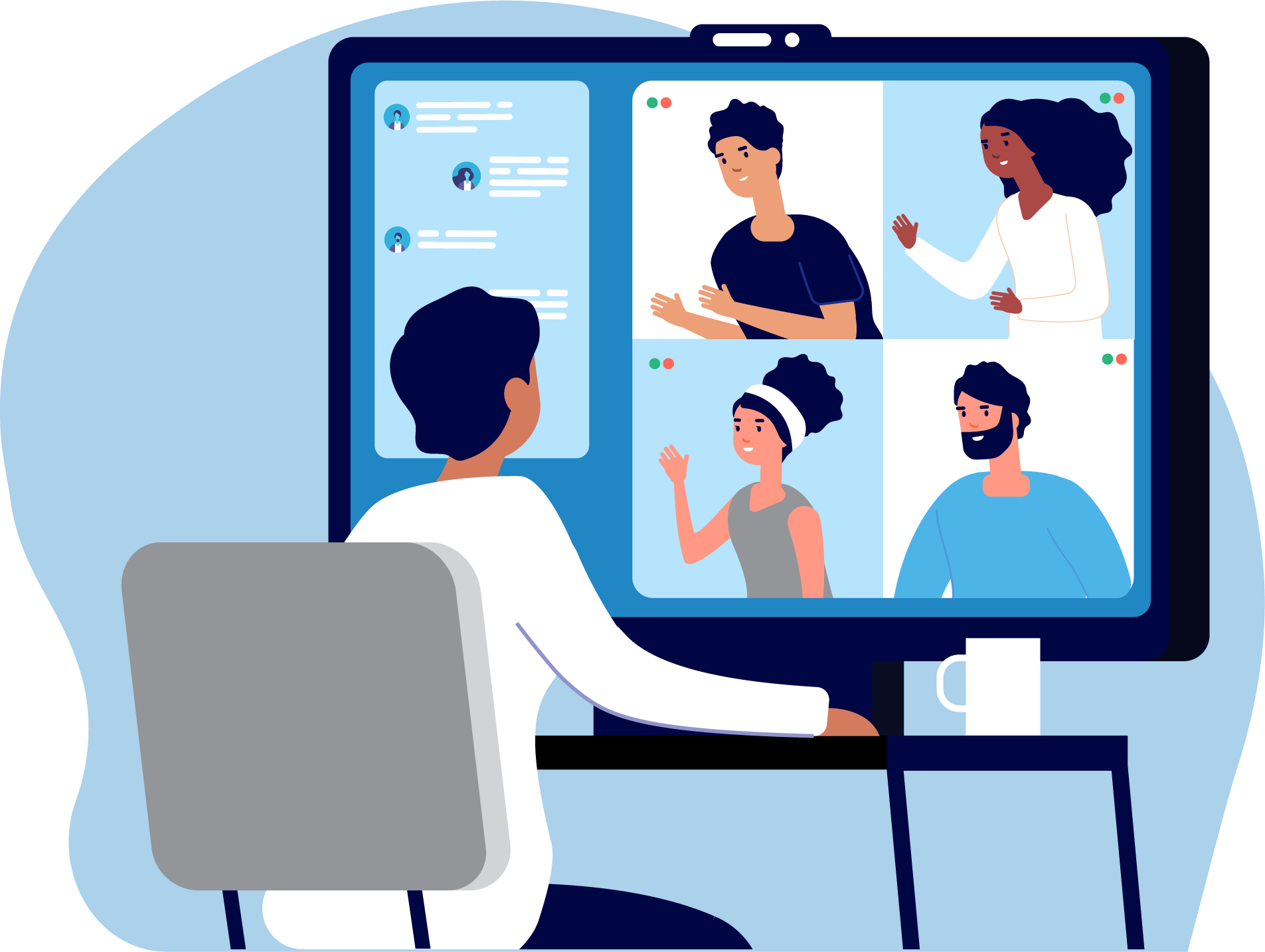 Connect with an HRS Digital Health Advocate
Ready to learn more? Request a personalized demonstration from our team of digital health specialists.
Get My Free Demo