As the healthcare industry continues to evolve, payors are increasingly looking to implement an effective population health strategy to manage their members while optimizing cost of care delivery. Technology, especially remote patient monitoring (RPM), has been instrumental in driving such efforts to achieve better quality of care for patients.
In this blog post, we explore how RPM technology can enhance population health programs, benefiting patients, providers, and payors alike.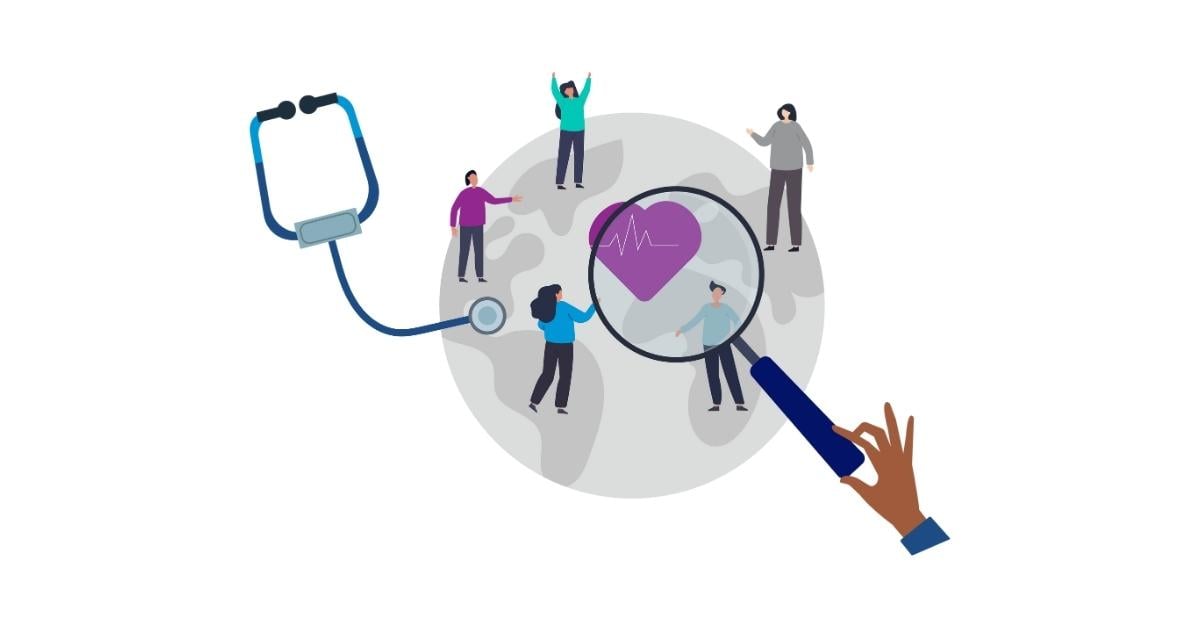 Understanding Population Health Management

What is Population Health Management?
Population health management refers to a systematic approach of optimizing the health of an entire population by monitoring and improving the health of individuals within that population. It involves looking at healthcare data to identify trends, assess risk factors, and take steps to improve care delivery and outcomes.
Population health management includes preventive measures such as public education campaigns, screening programs, and early intervention services. By improving the health of individuals within a population, this systematic approach can help reduce healthcare costs, improve quality of life, and reduce disparities in access to healthcare.

Why is Population Health Management Important?
Population health management is an integral part of any healthcare system and is essential for creating accurate data collection, analysis, and decision-making.
As healthcare organizations increasingly desire to shift from fee-for-service towards value-based care, population health management is crucial in helping both payors and providers promote better health equity and access through efficient resource allocation.

For payors, an effective population health strategy can lead to reduced healthcare costs, better member engagement, and improved quality of care. By focusing on preventive care and early intervention strategies, providers benefit from enhanced care coordination, allowing them to offer patients a more personalized healthcare experience.

Common Challenges in Managing Population Health
Despite the numerous benefits of population health programs, healthcare organizations face various challenges in managing the health of their populations. These include disparate data sources, a lack of standardized metrics, and the need to coordinate care across multiple providers and healthcare settings, which can be a challenge in practice.

Additionally, some providers may be reluctant to adopt value-based care contracts due to uncertainty about organizational readiness and maturity. Securing adequate reimbursement and funding for population health initiatives can also be difficult as many payors still operate under a fee-for-service model.

Innovative payors have started leveraging technology to address these issues and improve collaboration and communication across the healthcare system.

Remote Patient Monitoring and Population Health Management
Remote patient monitoring programs include tools and services used to provide care and services remotely, with the goal of improving patient access to healthcare while reducing costs and improving efficiency. Telehealth technology can be used to support population health management efforts through various modalities, such as:

Telemedicine, which involves healthcare providers examining, observing, and treating patients from a distance, often through virtual visits, medication management, specialist consultation, or chronic care management.
Remote patient monitoring (RPM), which allows providers to monitor vital signs using Bluetooth biometric devices remotely.
Mobile health, or mHealth, which uses mobile devices such as smartphones, tablets, and wearables to provide healthcare services and access to health information.


3 Ways RPM Supports Population Health Management
An effective RPM program has the potential to improve population health management in three key areas:
1. Improving access to care
RPM reduces barriers to care, especially for individuals who live in remote or underserved areas. By using virtual care solutions such as video conferencing, patients can easily connect with healthcare providers without having to travel long distances.
Through RPM, patients can receive medical care from their homes along with educational resources to encourage involvement in their own healthcare. RPM also offers reminders and follow-up care to help ensure continuity of care and reduce readmission risks.
3. Enhancing coordination of care
RPM platforms make it easier for providers to communicate with patients, share information, coordinate care plans, and track progress. It also provides real-time data and analytics that can help payors identify gaps in care to improve member experience and satisfaction.


Transforming Population Health with RPM: Case Studies
Frederick Health's Chronic Care Management Program
Frederick Health's Chronic Care Management (CCM) RPM program was launched in 2017 to reduce readmissions and improve patient outcomes for high-risk patients with chronic conditions. Through the program, the CCM clinical team provided disease-specific education, improved patient-clinical communication, and developed a centralized program structure with a telehealth team. As a result, the health system saved almost $5.1 million by reducing hospital readmissions by 83% and lowering Emergency Department visits by 50%.
Home Health and Hospice Care (3HC)'s Mobile Platform
Home Health and Hospice Care, Inc. (3HC) faced challenges with patient enrollment and utilization in their RPM program due to patient discomfort with unfamiliar devices and expansive service areas. To address this, 3HC extended its telehealth program by offering a mobile app solution, which increased patient enrollment, decreased costs, and expanded services to diverse patient populations. Since launching the mobile health platform, 3HC's program achieved a 29% lower readmission rate than the North Carolina Medicare average, with an impressive 96% patient satisfaction rate.

How HRS Supports Payors with RPM
HRS provides a comprehensive RPM platform that supports payors' needs for a digital doorstep to all available offerings, centralized data and analytics tracking, and integrated care across multiple settings. Our RPM software and services offer advanced population health solutions that help address Social Determinants of Health (SDoH) and bridge gaps in access to care for payors and providers.

With a track record of reducing hospital readmissions and overall cost of care, HRS understands the complexities of population health management and can help payors navigate the rapidly evolving healthcare landscape. By partnering with HRS, payors can easily achieve better health outcomes and meet HEDIS quality measures, all while driving down costs.

Maximize Your Population Health Strategy Efforts with HRS
RPM programs have the potential to revolutionize population health management and help payors improve access to care, patient engagement, and coordination of care. Let HRS support your population health initiatives by providing the resources and tools you need to consistently deliver the best care to your members.
Find out how we can help you optimize your population health program with RPM.