The healthcare industry experienced a boom in telehealth and remote patient monitoring (RPM) programs in 2020. With this shift, the disparity in access (both telehealth and general healthcare) between rural and urban communities became even more clear.
Rooted in HRS' mission is that all people, regardless of geographic location, should have access to telehealth. We are working to rectify the challenge of access by addressing the barrier of connectivity, providing connection to specialists, and simply educating communities on the telehealth tools that exist.
How Rural Telehealth Helps Local Populations
Whether it's telehealth in rural areas or telehealth in urban communities, these programs largely have the same goals: avoid initial hospital admissions, reduce readmission, improve patient care and clinician workflow, and engage patients in their own disease management, among other things.
RPM programs offer a way for clinicians to have one-on-one interactions with patients in the comfort of their own homes. Access to transportation, expense, and other challenges are all problems RPM programs address.
Removing Barriers in Access to Healthcare with Rural Telemedicine
According to the CDC, of the five leading causes of death - heart disease, cancer, unintentional injury, chronic lower respiratory disease, and stroke - people in rural areas are more likely to die prematurely than those in urban & suburban areas.
As telehealth programs become widely utilized, it seems a simple solution to help rural communities. However, there are many factors that make this seem impossible:
Limited internet / broadband connectivity
Access to smartphones
Credentialing and licensing
Reimbursement
HRS' VP of Strategy, Value Based Care, Sudeep Pisipaty, has worked with partners in rural communities facing challenges and concerns regarding connectivity. Urban and suburban cities easily have access to wi-fi or cell towers, but without access, how do clinicians offer Telehealth to their patients? HRS offers SIM card access points that allow patients to run their tablets without a WiFi or cell phone connection.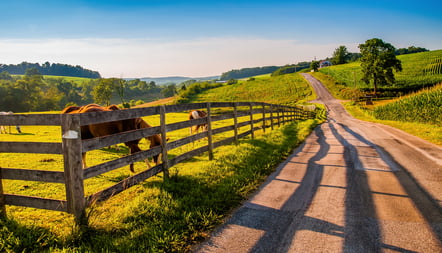 HRS Brings Healthcare Home

Another challenge is the wide geographical radius of patient populations. Some organizations serve a radius of about 300 miles, resulting in it often taking several hours for the patient to see their provider, or for their provider to make a house call.
Rural telehealth enables patients to manage their condition at home, often augmenting, or in some cases, replacing, in-person care. SummitWest recently launched their RPM program with HRS, offering nearly one million Colorado residents in rural communities the option for telehealth and virtual visits.
With their telehealth technology at home, patients have access to healthcare at the tips of their fingers; there's no longer a need to travel a far distance for care. Additionally, home health providers can deliver care from afar, reducing the burden of travel so many providers face.
Virtual visits bring the provider to them, allowing for one-on-one, provider-patient connection without the waiting. This also aids in cost-savings for health systems (reduced windshield time, reduced readmission, optimized clinician hours), and patients (transportation, child care, missing work with no pay).
During our conversation, Sudeep discussed working with partners in rural entities that may not necessarily have the financial means to staff full teams, so they use on-call services when necessary.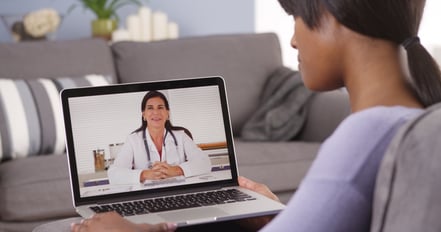 Increasing Access to Care with Telehealth & RPM
The ever-changing landscape of the healthcare industry has created new solutions to the same problems. Improving access to healthcare is vital to a patients' livelihood and well-being.
Across the country, healthcare organizations have pivoted their strategies to incorporate telehealth, accepting it as a viable option for patient care. Telehealth in rural areas is particularly essential due to the limited number of providers. In the past, many organizations were not able to offer telehealth due to financial constraints.
However, there has been an increase in government sponsored grant and loan programs for healthcare organizations to take advantage of. These programs help support them to financially implement telehealth and afford the necessary technology and broadband access needed to offer this service to their patients.
As telehealth grows across the country, especially with Covid-19, there have been updates and adjustments to reimbursement options as well. HRS' Director of Reimbursement, Gerald Buggs breaks down a FAQ from some of our partners.
Keeping Healthcare Accessible in Rural Areas with Telemedicine
The goal of all healthcare providers - home health, hospice, health systems, physician groups, etc. - is to provide their patients with the care they need and the care they want. As we all navigate a new world, patients and clinicians alike are adjusting and planning where necessary.
While the challenges seem daunting, they can easily be overcome with the right partnership and program tailored for specific patient groups. With technology booming, rural telehealth is a simple and effective way to stay in touch with patients, and "meet them where they are," - at home.