The very nature of c-suite executives in the healthcare ecosystem has changed drastically over the years. Compounded by the shift from a fee-for-service to a value-based care model, today's leaders are under pressure to improve patient satisfaction and experience more than ever before.
Providing quality treatment has always been a moral obligation for healthcare providers. However, in today's pro-consumer environment, improving patient experience has also become a financial priority, especially with the introduction of the Hospital Consumer Assessment of Healthcare Providers and Systems (HCAHPS), where hospitals are reimbursed based on patient satisfaction scores.
HCAHPS and the Top, Middle, and Bottom-Box
HCAHPS was officially implemented in October 2006, and the first report was publicly available in March 2008. The survey comprises 29 items that measure critical aspects of the patient's recent hospital stay. They provide feedback on specific areas such as communication with doctors, nurses, and hospital staff; care transition; cleanliness and conduciveness of the hospital environment; and the overall rating and recommendation of a hospital.
The survey results are publicly reported on Hospital Compare as top-box, middle-box, and bottom-box scores. As the name suggests, top-box score is the most positive response to survey items, the middle-box captures intermediate responses, while the bottom-box is the least favorable response category.
Why Do HCAHPS Scores Matter?
The fundamental intent of the HCAHPS initiative is to set a national standard for measuring patients' perspectives on hospital care. The standard and objective measurement allow patients to make an "apples to apples" comparison across hospitals.
For healthcare providers, the survey outcome can help them understand patient sentiments and set improvement strategies. Public reporting of the survey results also enhances their accountability.
Moreover, under the value-based purchasing program, the government provides reimbursements based on the HCAHPS score. So, positioning themselves in the top box helps keep the hospital's financial standing strong.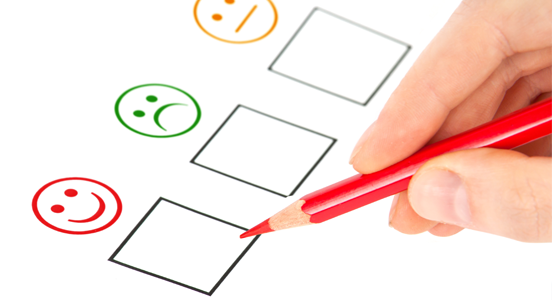 Telehealth to the Rescue: Nail These 6 Scores
Telehealth and remote patient monitoring (RPM) are innovative solutions that can help improve patient experience and satisfaction in a value-based care ecosystem. Learn ways to crush these 6 Composite Scores with a telehealth program.
1. Nurse Communication Composite Score
Improving nurse communication may sound simple enough—use nurse-patient rounding script, make eye contact, commit to sit, listen, and implement bedside shift reporting. However, for nurses faced with a myriad of environmental and work-related stressors, maintaining an effective nurse-patient interaction can be quite a challenge.
Telehealth and RPM can immediately relieve the overburdened healthcare system by diverting low-risk patients to home-based care. Nurses can connect with patients remotely, allowing them to save travel time, provide more timely access to care, and increase the frequency of interaction with patients.
In the hospital setting, telehealth provides inpatients with prompt access to nurses virtually to answer their questions, address their health needs, and receive education about their condition, medications, and discharge instructions.
2. Doctor Communication Composite Score
More than superior clinical skills, patients value empathetic doctors who can clearly communicate their prognosis and treatment plans. Traditional doctor-patient relationships may require physical presence, but today, technology allows interaction anytime, anywhere and brings both parties closer.
With telehealth, doctors can track patients' health and communicate with them in real time, ultimately allowing doctors and patients to stay in sync throughout the treatment process. And this definitely is a sure-fire way to achieve a high HCAHPS score.
3. Staff Responsiveness Composite Score
Staff responsiveness composite score measures the time taken for a staff member to respond when a patient requests help. Hospitals being a sensory-saturated place with alarms, beepers, and a lot of conversations happening all the time, the tendency for staff members to be distracted is very high—and this can be fatal.
Telehealth and RPM have Bluetooth biometric features that extend the possibility of remote symptom monitoring, allowing staff members to monitor patients' vital signs and intervene as needed to avoid adverse events.
For example, HRS' PatientConnect® RPM solution uses tablet-based communication to quickly attend to patients' needs. With the pandemic still at large, this helps increase staff responsiveness as nurses can talk to and see their patients without the risk of exposure or repeatedly changing in and out of their personal protective equipment (PPE).
4. Medication Communication Composite Score
Patients usually come into the healthcare system anxious, overwhelmed, or in pain. Although healthcare providers make their medication communication as straightforward as possible, conversations can be misunderstood or lost.
Recovery and treatment efficacy depends mainly on adherence to medication, and telehealth has proven to improve medication-taking behavior. Using telehealth, medical practitioners can set reminders and voice calls to alert patients to take their medicines. This technology can also be used as an interactive educational tool with teach-back quizzes to ensure patients' understanding of the prescriptions.
5. Discharge Information Composite Score
Poor discharge information communication can lead to lower treatment compliance, higher relapse, and increased patient dissatisfaction. To achieve a high HCAHPS score, hospitals need to provide enough education and information to patients and their families so that they can take over the care process effortlessly once they are back home.
6. Care Transition Composite Score
Patients and caregivers can find themselves unsure and unprepared when the care responsibility shifts from healthcare providers to them. In fact, nearly one in five Medicare patients are readmitted within 30 days of being discharged from the hospital. A smooth and effective care transition is crucial to prevent relapse and readmission.
Telehealth and RPM can be a point of reference once the patient is out of the hospital setting. From medication management to post-discharge information, it provides the necessary support and knowledge to give patients the confidence to self-manage. Telehealth also provides the comfort of knowing that healthcare providers are just a button click away.
See How Our Telehealth and RPM Solutions Can Help You Nail Your Patient Satisfaction Scores
A comprehensive telehealth and RPM solution can help healthcare providers build strategies to improve patient satisfaction, nail the HCAHPS scores, better manage reimbursement, and avoid financial penalties. Learn more about how our telehealth solutions can help your organization improve quality of care.