The COVID-19 pandemic has thrown a lot at the healthcare industry. Whether a shortage of PPE, increased stress on the hospital walls, or the mad dash to figure out a way to set up a telehealth program in a matter of weeks, the industry has been forced to adapt and evolve in response to the changing landscape.
On top of all of that, there is the elephant in the room that continues to grow larger and larger, that began looming long before COVID-19 came into play: Value-Based Care. There is no doubt we've seen a dramatic shift from organizations moving from a Fee-For-Services model to a Value-Based Care model, but many organizations nationwide still seem hesitant to fully commit.
In a Value-Based Care Assessment from Insights, the research division of Xtelligent Healthcare Media, the respondents from health systems reported that roughly half of their revenue still comes from Fee-For-Service reimbursement.
The healthcare industry is trending towards a paradigm shift away from voluntary Value-Based Care programs to more mandatory participation, which should be a wake-up call to all healthcare organizations. Better to be well-prepared than to scramble at the last minute. COVID-19 gave us all a snapshot of what that could look like.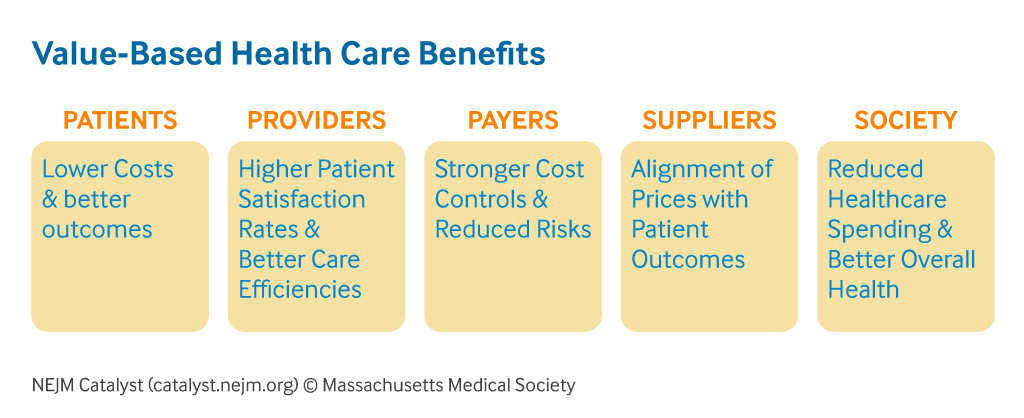 Value-Based Care Barriers
Change can be scary. It is much easier to sit back and say, "we've always done it this way, why change now?". Especially with the emergence of COVID-19, any initiatives focusing on a move away from a Fee-For-Service model to a Value-Based Care model has seemingly taken a back seat. However, the solution lies with the adoption of remote patient monitoring (RPM) and telehealth.
In a 2019 survey conducted by data analytics company, Definitive Healthcare, some of the largest barriers for Value-Based Care adoption were identified:
Trouble with collecting and reporting patient information (i.e.: gaps in care)
Lack of resources (short-staffed, insufficient healthcare IT software, etc.)
Gaps in interoperability, internally and externally


The continued innovation and evolution of RPM and telehealth technology in the healthcare space makes the transition from Fee-For-Service to Value-Based Care that much more enticing. Every single one of these barriers can be addressed with RPM and telehealth.
Remote Patient Monitoring Addresses Common Barriers
RPM is a great tool for diving deeper into the Value-Based Care model. However, it goes beyond the technology itself. Having a well-designed, scalable program with ample operational and clinical support is imperative, so selecting a partner who can provide those support services is the biggest key to success.
With RPM, the program must operate with the Quadruple Aim in mind (Improving Patient Experience, Improving Population Health, Decreasing Cost of Care and Increase satisfaction and well-being amongst the care teams).
Efficiency through Effectiveness

Because of its ease of use, proactive nature, and ability to conduct virtual visits, RPM allows for a ratio of roughly 80 to 100 patients for every one telemonitoring clinician. So, for organizations concerned with a lack of resources for a Value-Based Care model, RPM is a great way to increase their staff's efficiency and still provide high quality care to each patient.
One Platform to Rule Them All
With the continued adoption of RPM, integration and interoperability is a must. By ensuring from an operational and clinical standpoint that all of your workflows are integrated and that your staff will be working out of one singular platform, it addresses any gaps in care. Patient information flows securely and seamlessly to and from your EHR so that collecting, tracking and reporting the results of the patient's progress via RPM becomes second nature. All without the burden of double documentation, trying to track down patient data and spending more time on administrative work than with the patients.
These components allow not only for an easy transition into more Value-Based Care services, but also achieves the quadruple aim simultaneously.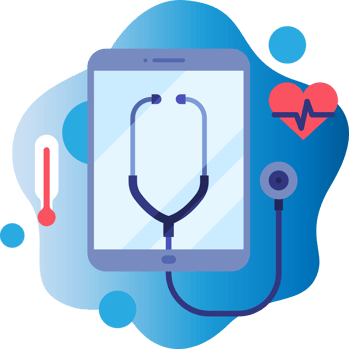 Benefits of Value-Based Care with RPM
In the same survey from Definitive Healthcare, three of the biggest benefits of Value-Based Care are centered around reducing costs, achieving better outcomes, and increasing overall patient satisfaction These three identified benefits are also the pillars of any successful RPM program.
1. Rooted in Results
After FirstHealth of the Carolinas launched their RPM program to enhance the level of care for over 200 of their patients, they reduced their hospital readmissions by 53% and saved $1.9 million. This is just one of the many examples of organizations nationwide who were not only able to achieve better patient outcomes through reducing readmissions and decreasing hospitalizations, but also were able to reduce their cost of care with RPM.
2. Proactive and Preventative Patient Care
A well-designed RPM program combines the easy to use technology with well thought out disease and condition specific clinical pathways. These components allow organizations to take advantage of the proactive and preventative functionalities of RPM via real-time risk alerts and biometric and vital monitoring as well as when the appropriate time is to intervene with patients via virtual visits to prevent an adverse event from taking place.
All of these features directly contribute to the reduction in cost of care and improved clinical outcomes that are such a large focal point of Value-Based Care models creating a more integrated approach to managing patients, instead of treating patients after an adverse event has taken place, saving money in the long-term.
3. Patient Satisfaction: A Different Approach
On top of the clinical outcomes, non-clinical outcomes can be equally as important, especially along the lines of patient satisfaction and their correlation to HEDIS Measures and CAHPS. An RPM program with the ability to conduct patient engagement and satisfaction surveys (as well as daily symptom management surveys) is a very useful tool to not only gauge the success of the RPM program and how the patients are responding to it, but to gauge overall if they feel that the care being provided to them meets their standards.
The Future of Value-Based Care
If 2020 has taught us anything, it is that we need to be able to adapt on the fly. This could not be more true than in healthcare today. RPM and telehealth are here to stay and finding the right solution that mirrors your organization's clinical, operational, and financial goals both short-term and long-term has never been more important. For those organizations who are already leveraging the benefits of Value-Based Care, RPM is a great option to continue to establish it as a cornerstone of the organization. However, for those organizations who are not leveraging Value-Based Care at all or very little, RPM is the perfect on-ramp for any organization looking to see the immediate benefits of Value-Based Care.