A rising number of healthcare providers are taking advantage of remote patient monitoring (RPM) applications to better monitor their patients and deliver healthcare outside the traditional brick-and-mortar clinical setting. The advancement of this industry-specific technology allows patients to share data such as heart rate and blood pressure readings with their healthcare providers from the comfort of their homes—or anywhere else.
Let's look at how RPM apps are revolutionizing healthcare by empowering providers to remotely monitor patients and deliver value-based care.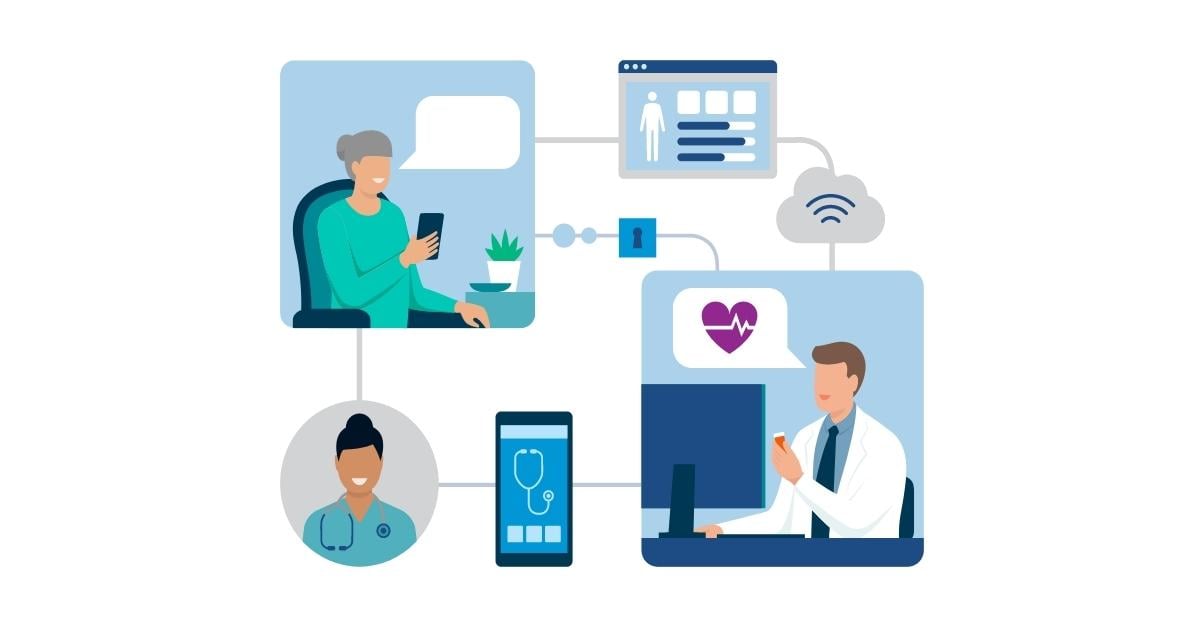 How Remote Patient Monitoring Apps Work
Remote patient monitoring applications empower patients to take control of their health and enable providers to take a proactive approach to ensure interventions are carried out before symptoms worsen.
So, how do RPM apps work? First, patients are equipped with clinical-grade Bluetooth devices to record biometric readings and a tablet that will receive and upload their biometric readings to a dashboard, like ClincianConnect®. Providers can review patient biometric data in real-time and carry out necessary clinical interventions as they arise. Intervention can be as straightforward as adjusting medications or offering diet and lifestyle education to triage when there is a sudden exacerbation of symptoms.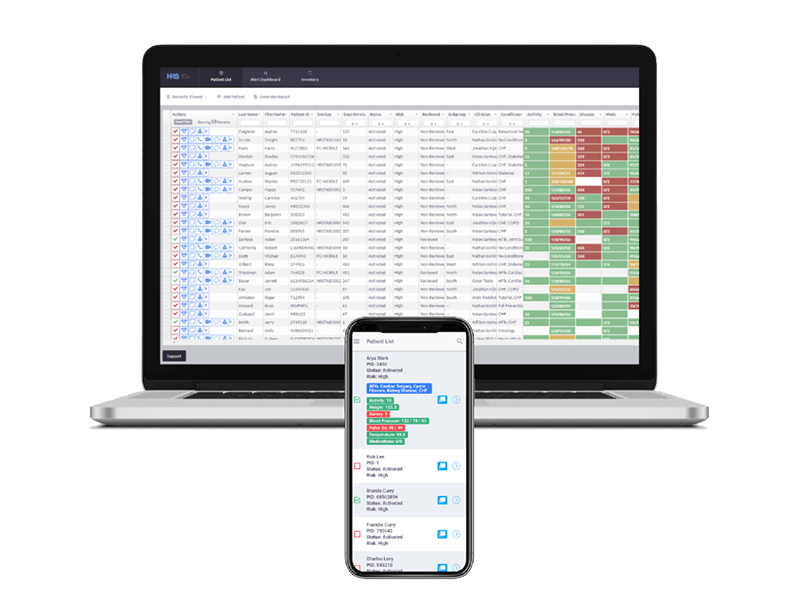 ClinicianConnect® centralized patient management portal
Designed by and for clinicians, ClincianConnect® ensures a better quality of care that meets every patient's preferences, role, and clinical workflow.
Explore HRS' solutions
Common RPM devices
Among the most common devices used in RPM programs include:
Bluetooth blood pressure cuff
Bluetooth glucometers
Bluetooth pulse oximeters
ECG + digital stethoscope
Bluetooth thermometers
Bluetooth scales
Types of Remote Monitoring Apps
The primary function of an RPM app is to bridge communication between patients and providers without the need to be in each other's physical presence. There are many types of remote monitoring apps that can do this. Among them are:
Factors to Consider When Choosing a Remote Patient Monitoring App
Selecting the right RPM app or apps for your organization is essential to creating positive patient-provider relationships and driving positive outcomes. Here are some factors to consider while making the decision.
Ease of use
Both patients and healthcare providers should be able to understand, navigate, and manage the application with ease. Patients will be more likely to respond positively and consistently when an interface is easy to use, and the system is convenient to adhere to. Likewise, healthcare professionals should be able to work with the application daily without struggle or delay.
Here's feedback around ease of use from Jerry, a patient enrolled in TheraCare's telehealth program:
"I was going to the hospital every month, which was very difficult. This system is easy to use, the nurses call and check up on me often, and it has kept me out of the hospital for seven weeks now. I am really happy to have this option for my care."
TheraCare patient enrolled in the telehealth program
Jerry Dunnavant
Compatibility with devices
A solution that integrates with your EMR and does not upend the established workflow is usually the best option. Some key questions to ask: Can an EMR integration be implemented smoothly through the RPM vendor or is there a third party used for integrations? How easily does the RPM solution scale to serve more patients? Does the solution cover the devices your patients require for vitals monitoring?
Security and privacy
Healthcare providers need to be assured that the infrastructure of the potential solution maintains the confidentiality, integrity, and availability of patient data in all scenarios. HIPAA requires all personal health information to be sufficiently encrypted during transmission to avoid the risk of data breach.
Cost
Telehealth technology in general is an investment for your organization and there are many different solutions on the market. The solution you choose should reduce the overall cost of care and drive positive outcomes for patients and clinicians. One of the major benefits of implementing RPM apps is to reduce the expenses for the patient and lower the costs of care for payers and providers.
Availability of customer support
Implementation problems and long-term technical troubleshooting are issues you want to avoid to ensure adoption of your RPM solution. The presence of responsive, helpful customer support can be the difference between a fast and smooth integration and a delayed, stressful, and under-utilized transformation.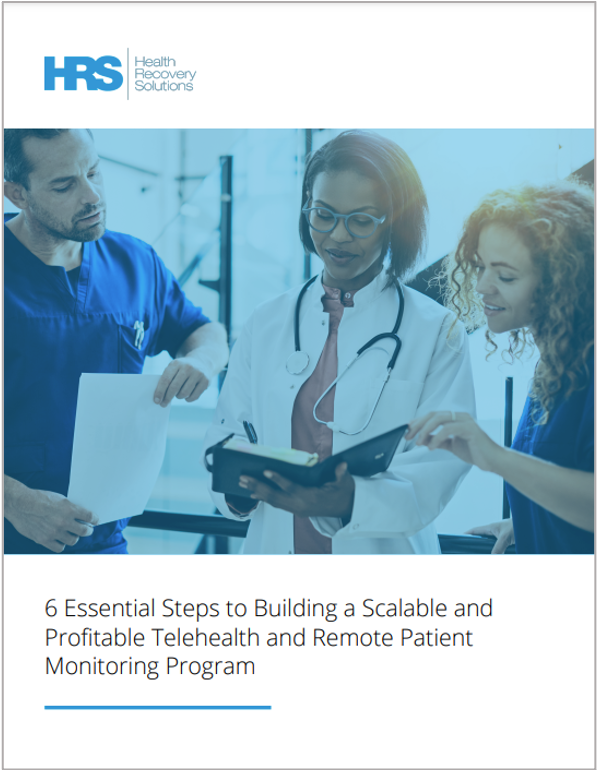 Launching Telehealth? Build Your Program in 6 Steps
Introducing a new telehealth program to your organization may seem daunting. But with proper guidance and support, it can be made seamless. We crafted a step-by-step guide to help you get started.
Download the white paper
Benefits of RPM Apps
RPM apps now come equipped with intelligent data analytics and advanced reporting. These analytics enable healthcare providers to take further action in planning patient care by sending alerts when a patient's survey responses or biometrics are out of the specified range. Abnormal or irregular readings can be picked up quickly by the monitoring system to trigger clinical intervention.
An application interface further improves convenience and accessibility for providers and patients, encouraging fast and effortless data management and communications. By reducing the time taken for patients to explain their state of health, more time can be assigned to crafting the care plan and discussing treatment options.
The direct benefits of remote patient monitoring applications are clear: the enhancement of data-driven clinical decision-making, patient self-management and adherence to care plans, improved access to care, and better patient engagement and satisfaction. The indirect benefits also include the reduction of readmissions when discharged patients receive remote intervention, reduction in number of unnecessary ED visits, cost of care reduction for payers and providers, and prevention of hospital-acquired infections.
Getting On Board with RPM
RPM apps not only grant expanded healthcare access during challenging times but also encourage patients to be more proactive in monitoring their own health. With the right RPM app, healthcare providers can strengthen patient-provider relationships with clear and consistent communication.
Partnering with a solutions provider that delivers a suite of RPM apps across the care continuum is key—the best telehealth solutions help improve care coordination, enhance interdisciplinary care, achieve better clinical outcomes, and reduce unnecessary healthcare costs.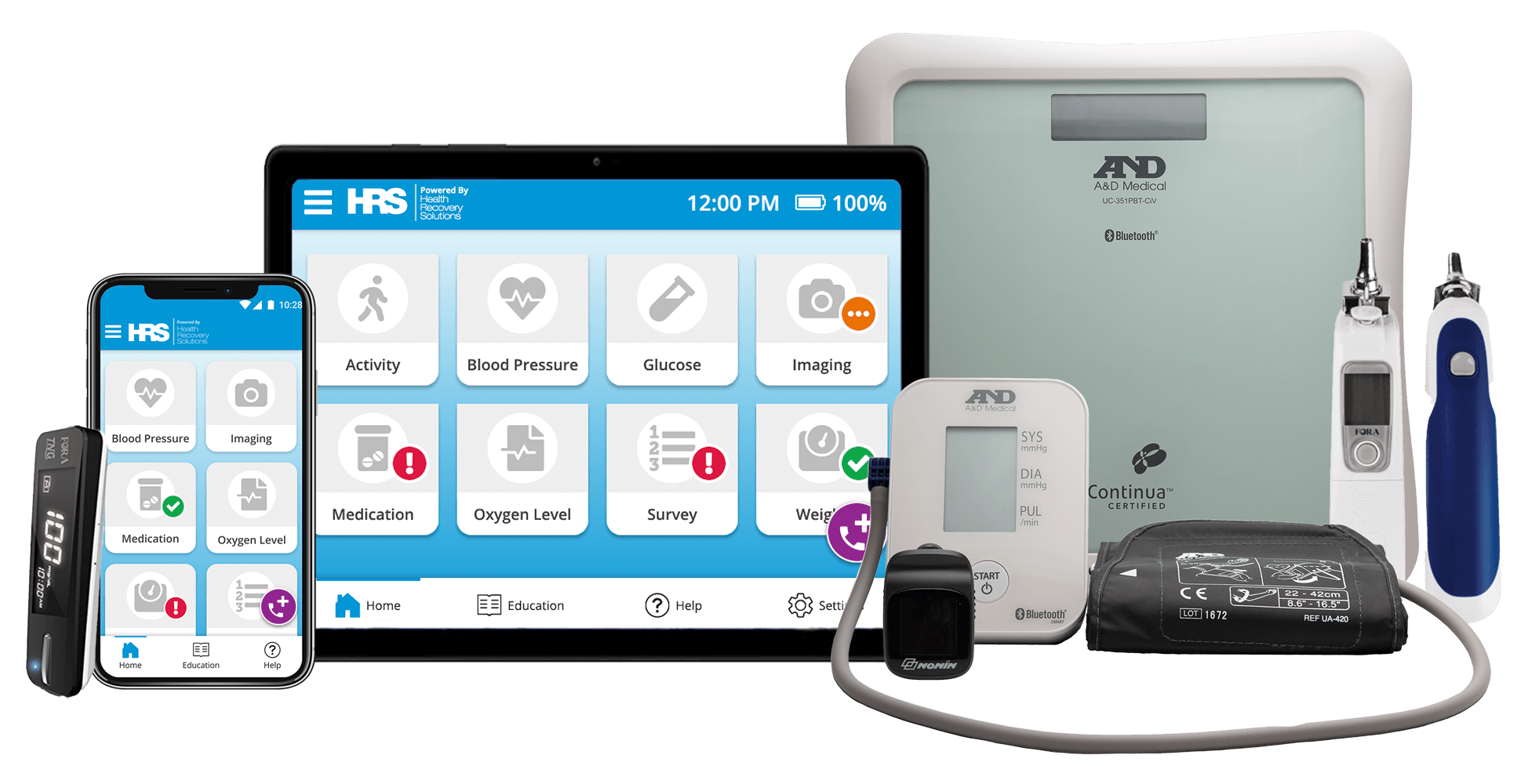 Ready to learn more?
Connect with our expert team to request a demo of our comprehensive remote patient monitoring solution.
Schedule Your Demo