The benefits of telehealth among patients with heart failure have been proven in the literature. Much of the research in this space focuses on using telehealth during episodes of home care. However, patients with heart failure can continue to benefit from remote monitoring after discharge from home care. A recent randomized controlled trial sought to confirm this hypothesis by exploring the efficacy of home telemonitoring with heart failure patients after the completion of home care.
Breaking An Unhealthy Cycle With Telemonitoring
Heart failure is one of the most common chronic progressive conditions among Medicare beneficiaries. Patients with heart failure typically experience recurring periods of exacerbation that result in emergency department or hospital admission, followed by discharge to a certified home healthcare program. After the patient has completed an episode of home care, they typically remain on outpatient care until they experience another clinical exacerbation. This cycle is inefficient, costly, and results in poor patient outcomes.
Telemonitoring after discharge from home care has the potential to break this vicious cycle and improve patient quality of life. Multiple studies have demonstrated that heart failure patients who receive home telemonitoring experience reduced risk of all cause mortality and less heart failure related hospitalizations.
Telehealth After Home Care Discharge
A recent randomized controlled trial explored the potential of telemonitoring among the heart failure patient population. The study specifically looked at the efficacy of telehealth among patients with heart failure after completion of home care, when the patients were not as closely followed by a home care nurse. The study authors chose to study patients during the post-discharge period in order to isolate the effects of home telemonitoring.
The randomized controlled trial included 89 Medicare patients after discharge from home care for six months. All patients had a New York Heart Association (NYHA) classification of 1–2. Study participants were randomized to either a "home telemonitoring" group or a "comprehensive outpatient management" group.
The home telemonitoring group participated in weekly video visits and daily remote monitoring of their vital signs, which were electronically transmitted to a telehealth nurse. Patients were given a suite of peripheral devices specific to their disease state, including a video monitor, blood pressure cuff, stethoscope, scale, and pulse oximeter. Telehealth nursing staff also discussed medication adherence, as well as diet and exercise recommendations with patients. The patients' symptoms (dyspnea, fatigue, edema, etc.) were also addressed during the weekly video visits.
Patients who were randomized to the outpatient group were followed by their cardiologist or heart failure clinic. Patients in this group were contacted by phone on a weekly basis, during which a telehealth nurse asked patients to report hospital utilization data. This protocol was established in order to "maintain a comparable frequency of contact" to that of telemonitoring group.
The Potential Of Telehealth To Improve Quality Of Life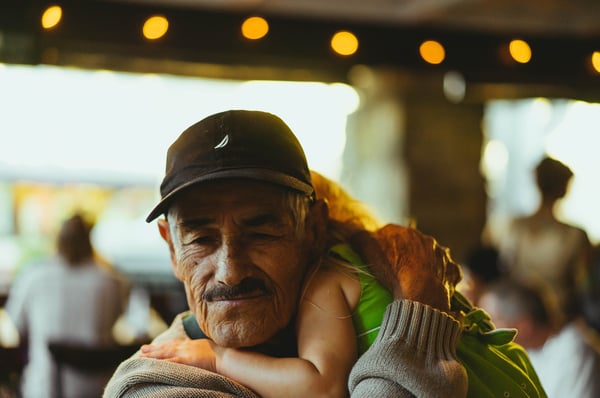 The researchers compared several outcomes between groups, including, ED utilization, inpatient utilization, length of stay, healthcare costs, and quality of life. Outcomes data was collected at 6 months follow-up and was obtained from medical records, patient self-report, and health system financial reports. The authors found the following differences between groups:
38% of the home telemonitoring group had at least one ED visit, compared to 60% from the outpatient group.
48% of the home telemonitoring group had at least one hospitalization versus 55% of the outpatient group.
Length of stay was 4 days for the telemonitoring group and 7.4 days for the outpatient group.
The healthcare costs for the telemonitoring group were $38,990 versus $50,943 for the outpatient group.

The home telemonitoring group also experienced a greater improvement in quality of life compared to the outpatient group.
While the results overwhelmingly favor telemonitoring, not all of the data reached statistical significance. The outcomes that were statistically significant were all cause ED utilization, length of stay, and quality of life for telemonitoring. The authors attribute the lack of significance across all outcomes to the small sample size of patients included in the study.
The study also compared patients within the telemonitoring group who had high adherence to patients with low adherence. The telehealth patients with higher adherence experienced less ED visits, lower all cause inpatient utilization rates, shorter length of stay, and lower hospitalization costs.
Telehealth For Heart Failure And Beyond
The results of this study are relevant to any telemonitoring program that serves patients with chronic diseases. The study demonstrates the power of telehealth after discharge from home care to continue improving patients' health and quality of life. The healthcare system should consider expanding telehealth to outpatient programs in order to break the unhealthy cycle of discharge to clinical exacerbation to hospitalization. The patients, their caregivers, and the healthcare system would benefit from this continuation of remote care.
References:
Nouryan CN, Morahan S, Pecinka K, et al. Home Telemonitoring of Community Dwelling Heart Failure Patients After Home Care Discharge. Telemed J E Health. 2018 Jul 23.