Chronic disease management, also known as chronic care management, allows patients to enjoy an improved quality of life while having a long-term disease by slowing down disease progression and managing the symptoms. Chronic disease management involves a total health approach that focuses on understanding the patient's overall health profile and specific conditions.
Factors such as environment, lifestyle, and genetics are considered during the chronic disease management process, with the goal of controlling the patient's health condition as well as reducing the severity of symptoms.
As healthcare industry leaders note, remote patient monitoring (RPM) has emerged as an exciting solution to help with managing chronic health conditions and should be considered as part of your chronic disease management program.
Understanding Chronic Disease Management
Chronic disease is defined by the World Health Organization (WHO) as "being of long duration, generally slow in progression and not passed from person to person". Chronic health conditions can last for years or span the patient's lifetime and can often be difficult to manage. Some examples of chronic diseases are diabetes, high blood pressure, heart failure, arthritis, asthma, Crohn's disease, and more.
Managing chronic diseases can be challenging for many reasons. For one, chronic diseases require extended periods of supervision, observation, or care, while healthcare systems are generally better geared to provide acute episodic care. Furthermore, patients with multiple chronic conditions may have multiple doctors working with them – which can lead to complications if there is a lack of adequate care coordination between doctors.
While challenging to execute, effective chronic disease management provides many benefits for patients. For instance, patients enjoy a greater quality of life and improved health outcomes. This results in a more comfortable life for patients, contributing to improved mental health. Finally, effective chronic disease management also leads to reduced hospital utilization, providing more cost-effective care to the patient over an extended period.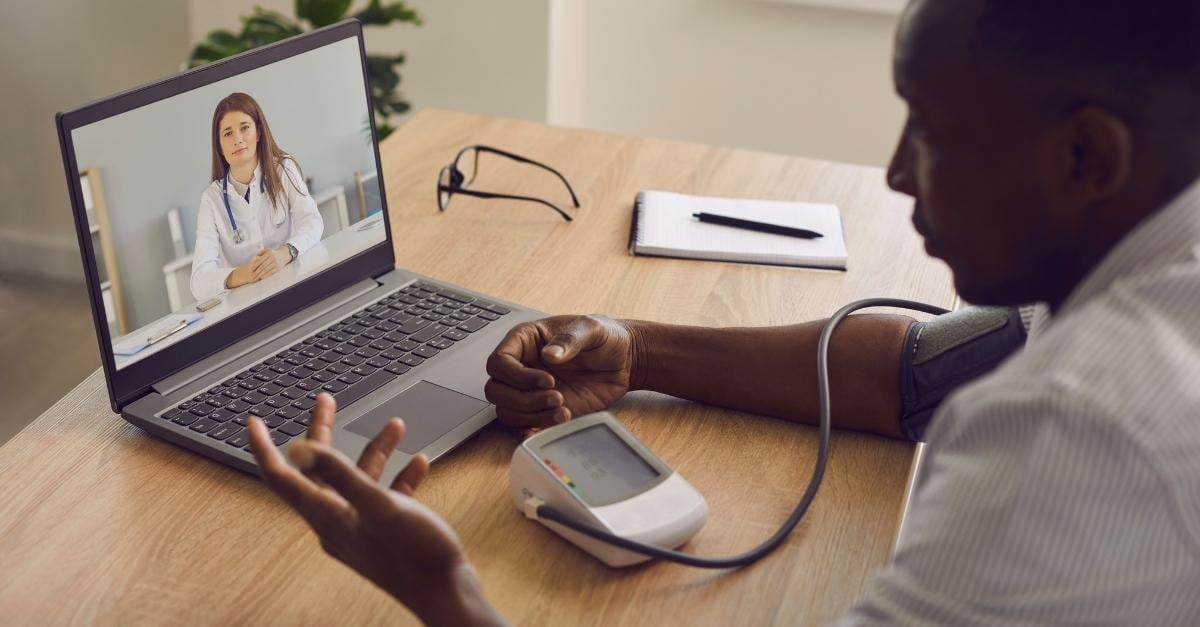 How Remote Patient Monitoring Supports Chronic Disease Management
RPM has been proven to be an effective tool for improving patient outcomes. In one practical case study, Ohio Living Home Health & Hospice partnered with Health Recovery Solutions (HRS) to track the vital signs of patients, including blood pressure, heart rate, and blood oxygen levels on a daily basis. Additionally, patients received medication reminders, answered daily surveys, and viewed educational videos that improved their understanding of their condition. This RPM program allowed patients to manage their chronic diseases better, leading to lower hospital readmissions and emergency room utilization rates than the state average.
Patients on the Ohio Living Home Health & Hospice, greater Toledo telehealth program had a hospital readmission rate of 10.5% (almost two percent lower than the state average) and an emergency room utilization rate of 3.5% (one percent lower than the state average) for the six month monitoring period.
Studies conducted during the COVID-19 pandemic, such as the "Telehealth Impact Study" show that both patients and providers plan to continue using telehealth & RPM after seeing the positive impact during the pandemic. Both providers and patients surveyed about their experience using telehealth solutions expressed high levels of satisfaction with telehealth and optimistic expectations for future use cases.
Telehealth technology & RPM empower patients through education and engagement in the treatment of their conditions. Improving patients' health literacy helps patients understand how to manage their symptoms and prescriptions, make informed decisions about their health, and communicate more effectively with healthcare providers. On top of that, features that enable patient engagement, such as virtual visits, text messaging, and educational videos, help patients stay engaged with their care team.
RPM also enables daily vitals monitoring, even when clinicians are not physically present. RPM devices collect data such as blood pressure, heart rate, CO2 levels, and more without needing patients to travel long distances to the healthcare facility. These readings are automatically transmitted to healthcare professionals, enabling a more holistic understanding of the patient's condition and alerting clinicians when changes in the patient's condition may be problematic and require intervention.
These benefits of RPM are only a few of many emergent trends that support the growth of RPM in chronic health management.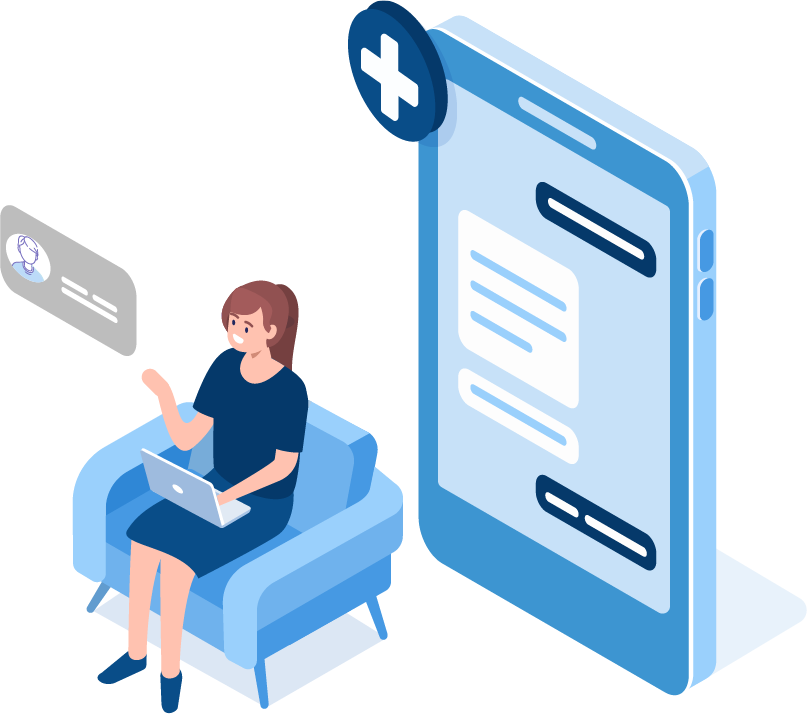 Enabling Remote Care for Every Patient
HRS offers remote patient monitoring programs across the care continuum to support patients with chronic diseases throughout their healthcare journey.
View the 16 care settings for RPM
Improving Patient Outcomes with RPM
Chronic disease management gives patients the help they need to regain control of their lives and improve their quality of life. While a permanent solution to their health condition may not be available, chronic disease management allows patients to live out their lives as best they can while helping healthcare providers deliver high-quality treatment.
RPM is important to ensure clinicians can monitor the patient's condition and reduce the severity of symptoms by prescribing appropriate treatment. RPM also helps reduce healthcare costs by giving providers a comprehensive overview of patients' conditions, helping them eliminate unnecessary treatments that might incur further expenses.
RPM can be implemented through monitoring technology that transmits patients' health information to clinicians, as well as providing patients with avenues to learn more about their condition and actively engage in their treatment plan. All these factors combined enable higher-value care for patients and offer a promising solution to the growing challenge in healthcare of managing chronic diseases.
At HRS, we provide RPM services for 90+ health conditions, including many chronic diseases. Explore our most commonly used condition-specific programs: