June, recognized as Men's Health Month, is an ideal time to explore the unique health challenges faced by men, the importance of preventive care, and the latest advances in chronic disease management. Studies show men are more susceptible to certain chronic health conditions and there are some innovative approaches out there to managing chronic conditions that ensure optimal outcomes beyond the hospital and clinical settings.
One promising solution is remote patient monitoring (RPM), which offers digital tools that enable real-time biometric monitoring of patients from their homes or other remote locations. Providers can use RPM to track and monitor a range of chronic conditions, allowing for timely interventions that are essential for successful disease management.
Here's a look at how RPM can help men manage five major chronic diseases.
5 Chronic Diseases to Manage with RPM
1. Heart Disease
As the top cause of death worldwide, heart disease is a major health issue for men, who are at a higher risk compared to women. In 2020, it resulted in the death of 382,776 American men, which is approximately one out of every four male deaths.
Heart disease covers a range of conditions affecting the heart, such as coronary artery disease and heart failure. Symptoms often include chest pain, shortness of breath, fatigue, and dizziness. To manage such conditions, lifestyle changes (healthy diet, exercise, smoking cessation), medication, and regular monitoring of blood pressure and cholesterol levels are essential.
RPM provides healthcare providers with an easy way to monitor and assess a patient's heart health. It simplifies the process of tracking vital signs such as blood pressure, pulse rate, and oxygen saturation levels, helping physicians detect warning signs and provide intervention as needed.
With RPM, care teams can also share resources to educate patients on their heart condition. This, in turn, empowers men to take an active role in managing their condition from home.
Preventing Heart Failure Readmissions: 4 Key Strategies
Despite advances in cardiac care, readmissions related to heart failure remain a persistent problem nationwide, with 1 in 4 patients reported to be readmitted within 30 days of discharge. In this blog post, we explore strategies to prevent heart failure readmissions.
Read this blog
2. Hypertension
Hypertension, also known as high blood pressure, is a major risk factor for heart disease and stroke. It was responsible for more than 670,000 deaths in the United States in 2020, and men are more likely (50%) than women (44%) to have hypertension.
Since hypertension often has no symptoms or warning signs, regular monitoring is essential to detect and manage it. Non-adherence to medication therapy is also a common issue among patients with hypertension, posing a barrier to adequate blood pressure management.
RPM offers a solution to address these challenges by enabling consistent blood pressure measurement while providing the right tools and support to encourage behavior change. Real-time alerts notify providers of abnormal readings to allow for prompt interventions and patient communication, reducing hypertension-related risks in men's health.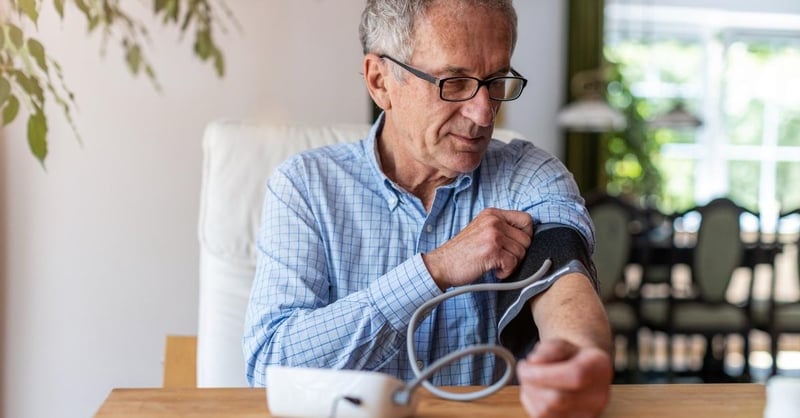 3. Diabetes
Diabetes is a chronic condition characterized by high blood sugar levels. It is more prevalent in males than women, especially type 2 diabetes, and often goes undiagnosed in men. Symptoms include increased thirst, frequent urination, unexplained weight loss, fatigue, and blurred vision.
Effective diabetes management requires lifestyle modifications and continuous monitoring, which can be facilitated through RPM platforms. RPM allows for symptom surveys, education, and blood glucose monitoring, enabling male patients to self-manage their condition more effectively. It also enhances communication between patients and providers, leading to improved adherence to therapy and better glycemic control.
In fact, studies have shown that implementing RPM in diabetes management results in significantly lower HbA1c levels as well as a faster rate of decline compared to usual care.
4. Stroke
Stroke is a leading cause of death in men and can cause long-term disability. It occurs when blood flow to the brain is disrupted, resulting in brain cell damage. Common symptoms include sudden numbness or weakness on one side of the body, difficulty speaking or understanding speech, and loss of balance or coordination.
Men under 44 years old have higher hospitalization rates for certain types of stroke than women in the same age group. For stroke survivors, rehabilitation often requires comprehensive care from various specialists, but not all patients have access to such care due to limited resources and travel burdens.
To address this gap, RPM has emerged as a viable solution for post-stroke tele-rehabilitation, showing equal or better outcomes compared to conventional in-person therapy. Stroke survivors who receive tele-rehabilitation through RPM are found to experience improvements in motor function, higher cortical functions, and mood, enhancing stroke recovery.
5. Chronic Obstructive Pulmonary Disease (COPD)
Chronic Obstructive Pulmonary Disease (COPD) is another major health concern with a high mortality rate. It is a chronic lung disease characterized by inflammation and airway blockage caused by prolonged exposure to lung irritants, notably cigarette smoke. Symptoms include shortness of breath, chronic cough, wheezing, and chest tightness.
According to the American Lung Association, 148,512 deaths were attributed to COPD in 2020 alone. While women are at a higher risk of developing COPD, men are more likely than women to die from the disease. This is why early identification and treatment of exacerbations are crucial in COPD management.
RPM has proven to be beneficial in this area, reducing hospitalization rates and emergency room visits for COPD patients. For men with COPD, RPM devices can monitor vital signs like oxygen saturation and heart rate, alerting healthcare providers of potential exacerbations. This can ensure early interventions, lowering COPD readmission risks, and improving quality of life at home.
For a real-life example, watch this 90-second patient success story about George, a COPD patient, who used telehealth and RPM to help manage his condition from the comfort of home.
Implementing RPM enables healthcare providers to deliver more efficient and personalized care to male patients with chronic conditions, enhancing men's health outcomes. At HRS, we provide RPM services across the care continuum to support over 90 health conditions.
Explore our most used condition-specific programs: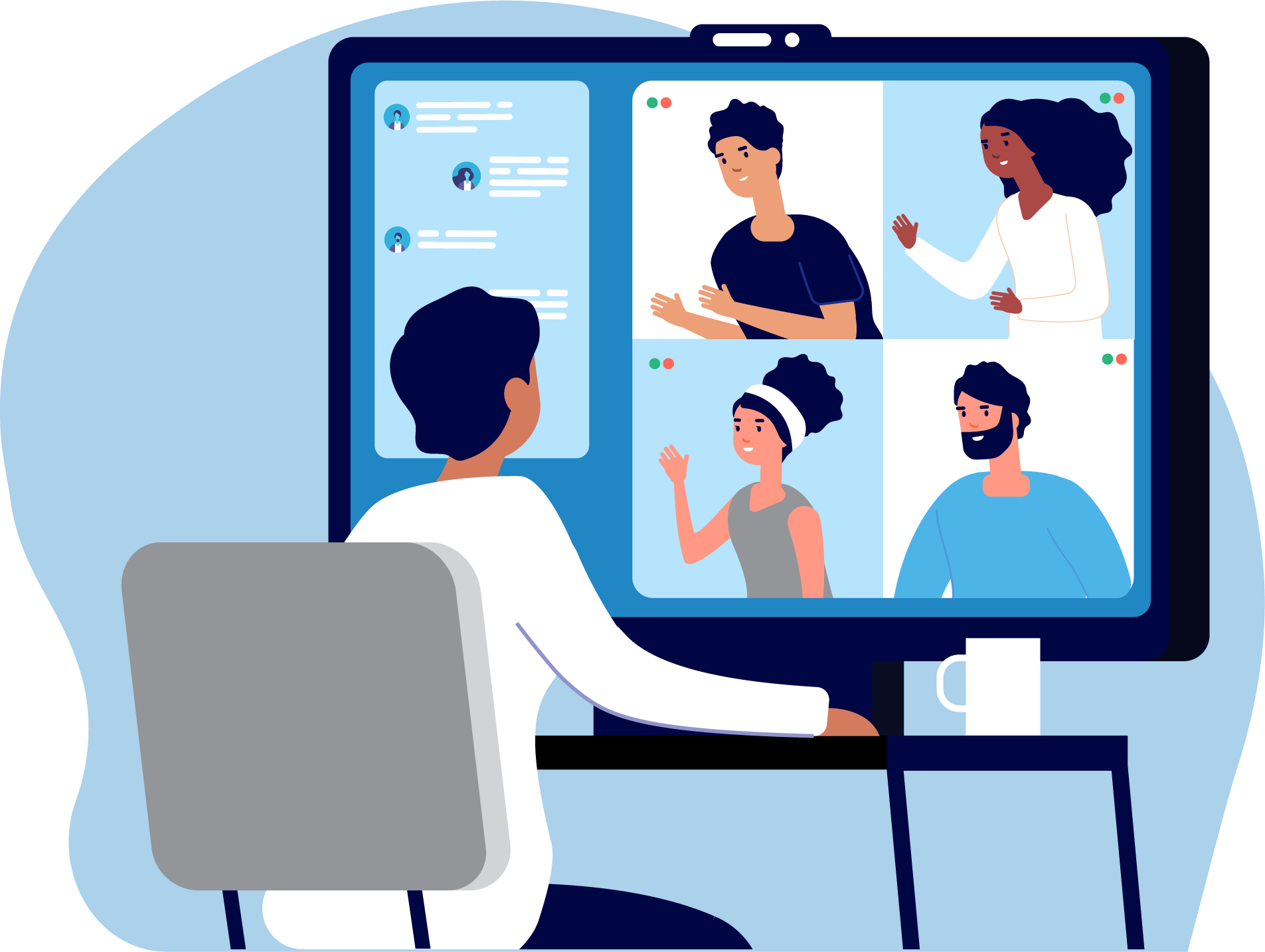 Connect with a Digital Health Specialist
Learn more about chronic care management and remote patient monitoring solutions from HRS. Connect with a specialist for a personalized demonstration.
Get My Free Demo