"I don't have to make sure my house is clean, or my hair is done and I have makeup on as when the physical therapist comes to the house. I can do my exercises in my housecoat." - Yale School of Medicine Telerehabilitation Study Participant
Telehealth Avatars for Physical Therapy
The American Medical Association (AMA) estimates on average $1,000 per patient will be saved through the use of telerehabilitation. Today, HRS reviews the use of telehealth avatars for patient rehabilitation.
A study conducted by Yale School of Medicine implemented the use of VERA among 50 participants recovering from hip or knee surgery. VERA is a telehealth avatar coach created to monitor and record patient rehabilitation exercises performed at home. The technology combines audio, video, and 3D imaging to measure and record the accuracy and duration of the activities.
The PT Industry
Physical therapy (PT) is a 30 billion dollar industry with 7% growth each year. The increasing demand for physical therapy can be attributed to factors including, but not limited to, the aging baby boomer population and Americans' increasingly sedentary lifestyle.
The Center for Disease Control predicts that 30 million US adults suffer from some form of osteoarthritis. Osteoarthritis is a degenerative joint disease impacting the protective cartilage around the bone. Common treatment includes both invasive and non-invasive measures. Surgery is frequently used to combat severe forms of osteoarthritis. For patients who are either preventing or recovering from osteoarthritis procedures, telerehabilitation could be a new recovery option.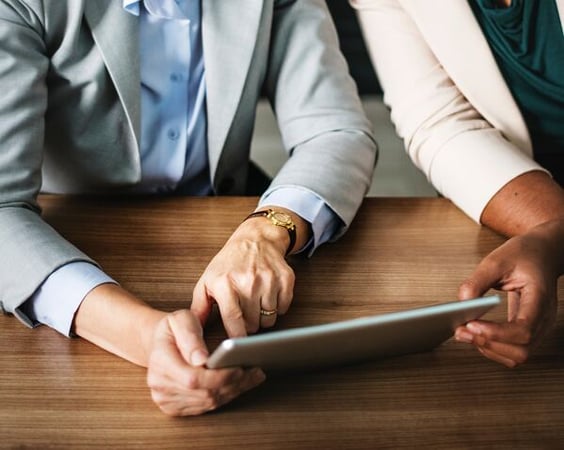 Results
From a physician perspective, the results of the study displayed that there was little difference in readmission rates between in-person and telerehabilitation both at the 30-day and 90-day mark. Overall, the study found telehealth to be a viable alternative to in-person PT visits. Utilizing telehealth avatars for physical therapy can reduce the number of required in-person PT visits for patients and allow physicians to see more patients per day without sacrificing quality of care.
From a patient satisfaction standpoint, 91% of patients in the study approved of the avatar. Such results prove telerehabilitation as a promising option for the future. The convenience and cost savings associated with telerehabilitation could potentially lead future PT patients to opt for telerehabilitation over in-person visits.
The Future of Physical Therapy
With a growing interest and use of telehealth for physical therapy, both physical therapists and clients must become more acclimated to the changing environment. Understanding the role of telehealth within the physical therapy space will become critical as further developments are introduced.
References:
1. Henry, Tanya Albert. "Next Step in Telehealth Could Be Surgery Rehab Led by an Avatar." American Medical Association, 8 May 2019, www.ama-assn.org/practice-management/digital/next-step-telehealth-could-be-surgery-rehab-led-avatar.
2. Garrity, Mackenzie. "Is Telehealth's next Step Avatars for Patients in Rehabilitation?" Becker's Hospital Review, 8 May 2019, www.beckershospitalreview.com/telehealth/is-telehealth-s-next-step-avatars-for-patients-in-rehabilitation.html.
3. "Opportunity Within The Multi-Billion Physical Therapy Industry: Examining U.S. Physical Therapy And EWellness." Seeking Alpha, 17 May 2016, seekingalpha.com/article/3975610-opportunity-within-multi-billion-physical-therapy-industry-examining-u-s-physical-therapy.
4. TeleHealth Services. "TeleHealth Services and Healthwise Partner to Develop Microlearning Strategy Using AI-Driven Avatars." Business Wire (English), 2018 June 3AD. EBSCOhost, search.ebscohost.com/login.aspx?direct=true&db=bwh&AN=bizwire.c83474737&site=ehost-live.
5. "Osteoarthritis (OA)." Centers for Disease Control and Prevention, www.cdc.gov/arthritis/basics/osteoarthritis.htm.