We're sure you've heard of telemonitoring by now, but do you know how it improves the lives of patients? A rising number of healthcare providers are taking advantage of remote patient monitoring (RPM) to better monitor their patients chronic health conditions. If you're looking for ways to improve clinical outcomes and quality of life for your patients, telemonitoring is a solution you can't afford to overlook.
What Is Telemonitoring?
Telemonitoring is a remote health monitoring technology that allows patients to stay connected to their doctors and receive personalized care, all from the comfort of their home. This technology-based healthcare solution uses bluetooth connectivity to combine at-home monitoring devices and easy-to-use software to observe and assess patients remotely.
Telemonitoring is more commonly refered to as remote patient monitoring, which is often grouped within the broader categories of telehealth or telemedicine.
When this type of remote monitoring technology combines with dedicated support from a highly ranked remote patient monitoring company, it is a sustainable and scalable option for most healthcare settings.
But how do you know you're choosing the right provider? It's very important to talk to your peers and pay attention to rankings from trusted sources, like KLAS Research. For the fourth year in a row, we here at Health Recovery Solutions won the 'Best in KLAS' award for remote patient monitoring. This distinction comes from our clients who were interviewed by KLAS to determine the top RPM providers in the industry,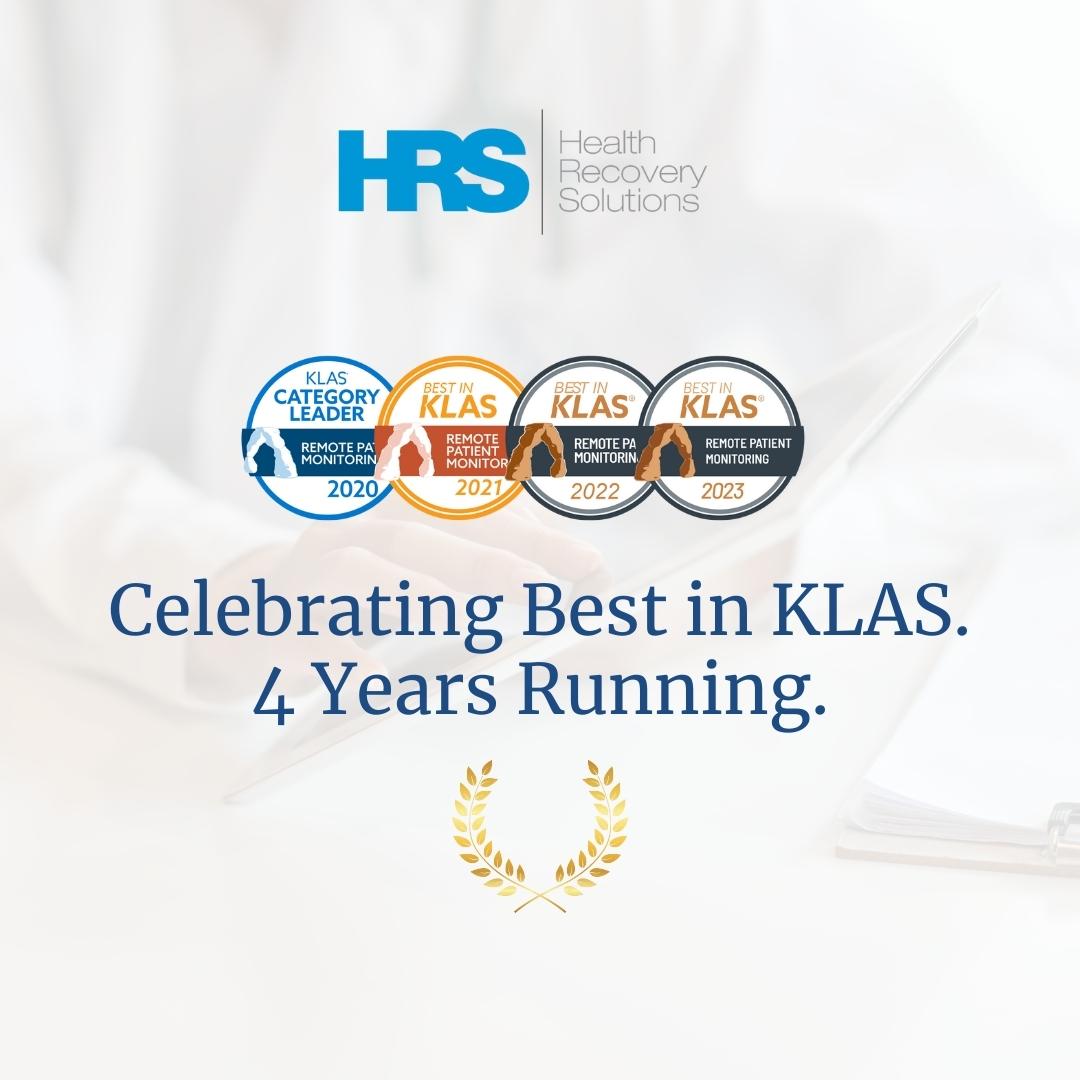 4X 'Best in KLAS' Provider of Remote Patient Monitoring Services
Being 'Best in KLAS' means that healthcare provider organizations have found HRS to be the leader in the market when compared to others. It is a recognition that we are the leader in remote monitoring, evaluated on usability, loyalty, partnership, interoperability, price, and more.
Learn More
Common Telemonitoring Devices
Now that you understand what telemonitoring is, you might be wondering what the system looks like. What types of telemonitoring devices go into the patient's home to monitor their condition and pass that information back to the care team?
Telemonitoring devices can vary depending on your patient's needs and your preferences as a healthcare provider. Some of the most common monitoring devices include:
Blood pressure cuff

Glucometer

Pulse Oximeter

ECG

Digital

stethoscope

Wearables

Thermometer

Scale
Another device that is often overlooked when listing telemonitoring tools is a tablet or smartphone. Effective telemonitoring systems rely on a smart mobile device to provide patients with medication reminders, symptom surveys, and enable video conferences with clinical staff. At HRS, we provide a customized kit of telemonitoring devices to best serve your patient population. We even handle the logistics of shipping and updating these devices so you can focus on what you do best, caring for your patients.
How Telemonitoring Supports Home Health
While many healthcare settings benefit from telemonitoring, home health agencies have seen significant improvements in their organizational clinical, operational and financial outcomes. A home health agency (HHA) is a public or private organization that delivers skilled nursing and other therapeutic services to a patient's residence, rather than a more traditional healthcare setting.
HHAs are great because they provide greater autonomy and safety for patients while costing less. However, HHAs can struggle to attract and retain nursing staff and a lack of adequate staffing decreases the number of patients an HHA can support, negatively impacting revenue.
This is where telemonitoring comes in! Remote patient monitoring is a game-changer in home health services because it allows providers to monitor high-risk patients, increase patient engagement, improve medical adherence, and understand symptom trends – all without sending a nurse to the home. Together, these capabilities help home health agencies decrease the number of required in-home visits while also decreasing hospital readmissions for patients.
In a recent example, the Southcoast Health Visiting Nurse Association (VNA) saved an average of four in-home nursing visits annually and achieved a 7% readmission rate for over 2,600 patients by implementing remote patient monitoring with Health Recovery Solutions.
While remote vitals monitoring is integral in the home health setting, it also provides a lot of benefits for providers across the care continuum. Some other care settings that benefit from telemonitoring include:
Accountable Care Organizations (ACOs)
Physician Groups
Federally Qualified Health Centers (FQHCs)
Rural Health Centers (RHCs)
Hospice and Palliative
Use Case: Telemonitoring in Patients with Heart Failure
You can also think about the benefits of telemonitoring by considering the different conditions you can effectively manage using this model of care. Let's look at remote monitoring and heart failure, for example.
Heart failure is a very common chronic condition in the U.S., with over 6 million people affected:
Heart failure exacerbations often include symptoms such as shortness of breath, hacking cough, swelling in the lower portions of the body, or rapid and irregular heartbeat. These occurrences often lead to an emergency department visit and/or hospital admission for an adjustment of the patient's care plan.

Once discharged, the patient may enter a home healthcare program. Often, a patient completes home care and remains in outpatient care until they experience another disease exacerbation and the cycle repeats itself!
This cycle of disease exacerbation is inefficient, costly, and results in poor patient outcomes for vulnerable populations. Especially when you consider that 70% to 80% of patients hospitalized with heart failure are Medicare beneficiaries and HF doesn't just impact the elderly. Younger patients from traditionally underserved populations are also affected. According to a study, black men remain a vulnerable population for HF hospital stays.
Telemonitoring has been proven to break this cycle and improve the patient quality of life. Studies show that heart failure patients who receive remote vital monitoring experience a reduced risk of all cause mortality and less heart failure and related hospitalizations. Making this life-saving tool more accessible to all patient populations is key towards breaking this cycle on a widespread basis.
How? Let's take a look at an example.
MaineGeneral Eliminates Congestive Heart Failure (CHF) Readmissions with Health Recovery Solutions
MaineGeneral is a comprehensive non-profit system located in Augusta, Maine. They offer a range of healthcare services for people of all ages in a variety of care settings, including telemonitoring.
After struggling with high readmission rates for patients with CHF during the COVID-19 pandemic, MaineGeneral knew something had to change. After identifying that CHF patients frequently require additional support and education, the MaineGeneral team decided to partner with HRS.
Through their RPM program, MaineGeneral's care providers could monitor key vital signs like blood pressure, weight, and oxygen saturation of their CHF patients. This telemonitoring combined with dedicated registered nurses proved to be immensely effective.
In May and June of 2022, MaineGeneral achieved a 0% CHF readmission rate compared to 20% and 26.7% in the prior year. That's right - for two months straight, they had no CHF readmissions thanks to remote patient monitoring.
The Future of Telemonitoring
Telemonitoring is not the medicine of the future, it's the medicine of right now. It is a valuable tool in modern healthcare, particularly in home health and for patients with chronic conditions like heart failure. This is because it can:
Remote patient monitoring is quickly becoming the standard in home healthcare settings for patients with heart failure as well as other cardiac conditions like hypertension and AFiB. What can the right telemonitoring system do for you?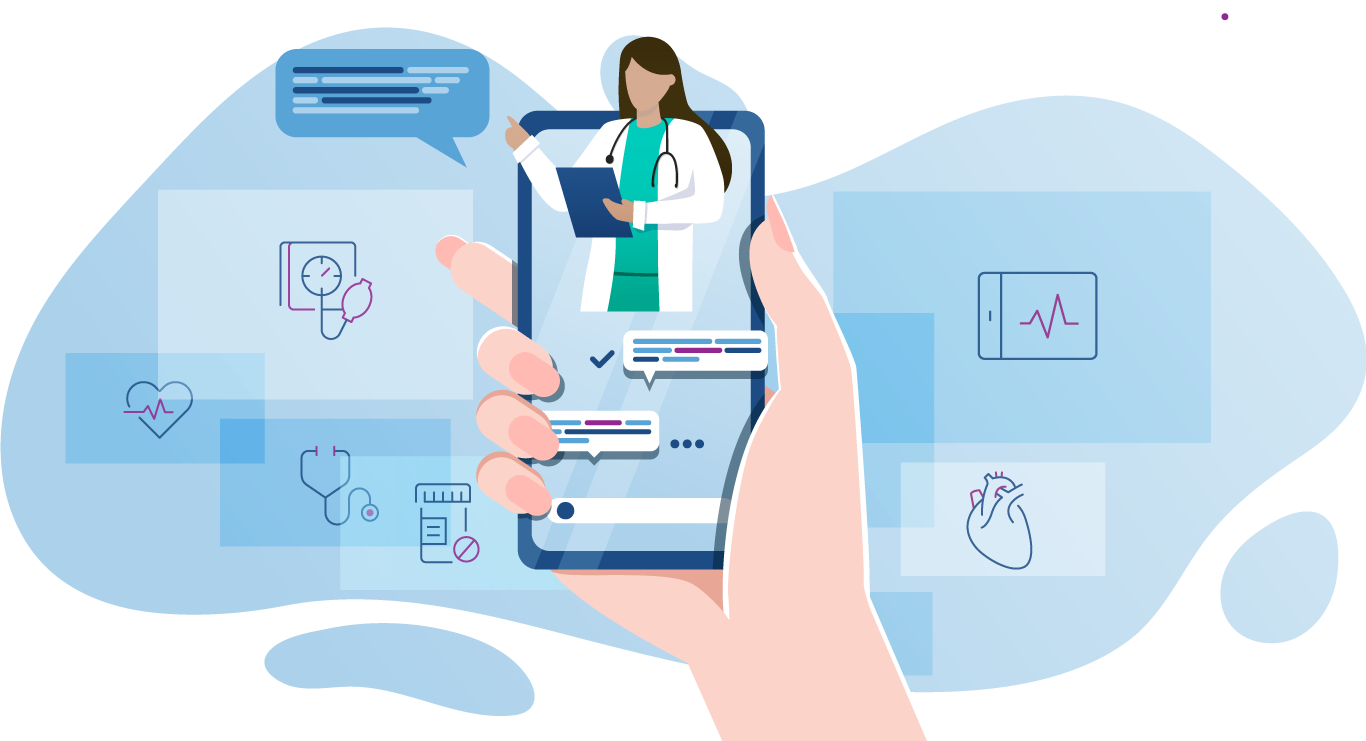 RPM Solutions for Cardiac Patient Populations
With HRS' turnkey remote cardiac monitoring solutions, we can help your organization prevent readmissions from patients with Congestive Heart Failure (CHF), Hypertension, Atrial Fibrillation (AFiB), and Cardiac Surgery.
View Cardiac Solutions