Obesity is a global epidemic, affecting not only wealthy nations but countries of all economic levels. According to 2017–2018 data from the National Health and Nutrition Examination Survey (NHANES), more than two in five adults (42.4%) in the United States are obese—and these numbers have almost certainly increased since then. By 2030, researchers predict that 50% of the US population will be obese. 
In the last few years, new weight loss drugs have attracted significant attention by helping overweight and obese individuals suppress their appetites. However, a recent study indicates that these new injectable medications—such as Ozempic and Wegovy—could put patients at a higher risk for health complications, including serious digestive problems like pancreatitis, stomach paralysis, and bowel obstruction. In addition, patients can become dependent on these medicines, since they must continue taking them in order to maintain their weight loss.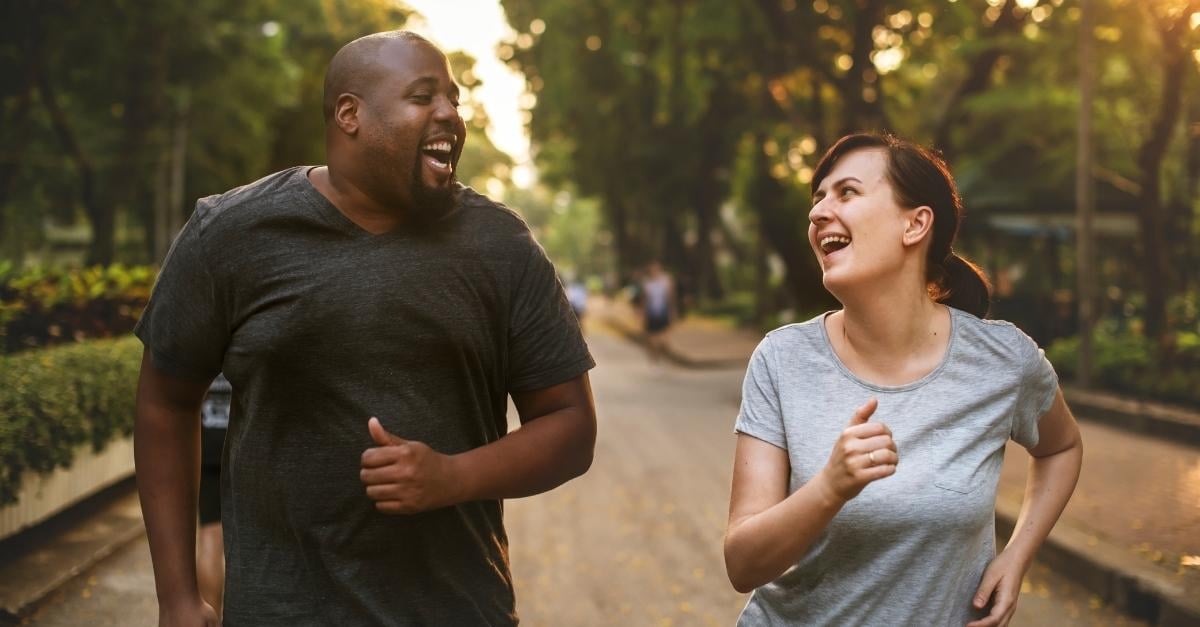 Losing Weight by Changing Behavior
One method of battling obesity—behavior change through accountability—has been proven to be effective in helping individuals lose weight and keep it off. It's also both healthier and more sustainable over time. But how do patients find an effective accountability partner who will be there for them, day after day?
The answer is telehealth.
An invaluable tool in managing chronic health conditions at home, telehealth can also be highly beneficial for obese and overweight individuals. Through telehealth and remote patient monitoring (RPM), providers can offer:
Nutrition coaching and education

Symptom surveys to monitor behaviors like addictive eating

Activity tracking through Fitbit and wearable devices

Monitoring of weight, blood pressure, and other vital stats
Telehealth works by providing a combination of behavioral care and clinical care—two essential areas for the treatment of obesity. 
Greater Accountability, Bigger Weight Loss: the Austin Biles Story
Novant Health, which provides high-quality care in North Carolina and South Carolina, uses RPM equipment from Health Recovery Solutions in a variety of departments to improve outcomes and patients' lives. Recently, Novant provided a real-life example of the power of accountability in dealing with weight loss.
Austin Biles weighed 425 pounds when he first met Dr. David Voellinger, Medical Director of  Novant Health Bariatric Solutions - Elizabeth. Austin had struggled with weight his entire without experiencing any substantial change.
"I went to see Dr. Voellinger with the full assumption I'd have gastric surgery," said the 25-year-old Realtor. "I've tried to lose weight many times but was never able to lose more than 15 or 20 pounds. I never could stick to a regimen." 
At the first appointment, Dr. Voellinger surprised Austin when he offered him the option of RPM through a pilot program. RPM care for bariatrics doesn't use medications or surgery but allows patients to rely on their clinical team as an accountability partner. Patients do the hard part, but they're closely connected and in regular communication with their health care team via an app.
Austin agreed to try RPM for two months and then evaluate progress. After introducing him to a dietitian and nutritionist, the doctor sent Austin home with an RPM kit, which included several key items:
App for electronic tablet or phone

Blood pressure monitor

Glucometer with test strips and lancets

Pulse oximeter

Stethoscope, thermometer and a scale
Every day, the app prompted Austin to complete symptom surveys, giving nurses a clear picture of how he was doing. Austin also had important educational and nutrition information at his fingertips 24/7. Clinicians monitored Austin daily, responding to risk alerts when necessary based on his reported vitals and symptoms. Nurses contacted him by text message or phone to discuss issues or simply provide continuing motivation and accountability.
Using RPM, Austin made dramatic changes in his lifestyle and diet, including drinking at least eight glasses of water daily. He began a walking regimen, weighed himself daily, and started eating better. 
Before his two-month follow-up appointment, Austin was stunned by the difference: he had lost 50 pounds.
"I like instant gratification," he said. "I started to see results right away, and that made me want to keep going." 
As one of 50 bariatric patients to participate in a year-long RPM trial, Austin was monitored for about nine months. Since he began his weight loss journey in July 2022, he's down an amazing 157 pounds.
Austin is living proof that behavior change with RPM accountability—and without drugs —can really work.
"We hear time and time again that patients like feeling our presence," Dr. Voellinger said. "It's as if they have us with them all the time. They've got a daily accountability partner. They can educate themselves using the tools that we provide on their own schedule. They feel motivated. And they feel taken care of, knowing they have a direct line to a clinical nurse." 
Austin even made the entire internet his accountability partner by posting his story on social media. Since then, he has gained more than 655,000 followers on TikTok.
"I wasn't just doing this for my friends and family or to please a doctor," he said. "I had more than 600,000 people watching me. Their reactions warmed my heart. I never expected such a positive response. It kept the fire going inside me."
Austin stopped RPM last November and sent the scale back with the monitoring kit, but by then he had developed new, healthier behaviors. Since he'd gotten into the habit of weighing himself daily, he bought a scale. He also established other healthy habits through the RPM program. Instead of reaching for a snack, he now simply takes a walk, and is up to six miles a day.
"I surprised a lot of people, but no one more than myself," he said. "I'll never claim it was easy. But when I look at before and after pictures, I see two completely different people."
Results Backed by Research
Of course, Austin is just one example, and RPM isn't for everyone. However, a recent study  shows the efficacy of a 16-week telehealth intervention on weight loss.
The 30 patients were enrolled in a program that included activity tracking through wearable devices, automated text messaging, and health coaching. All the participants were patients at an academic medical center's primary care clinic. When the study was complete, 22 of the 30 participants recorded significant weight loss and an increase in physical activity. These findings suggest that telehealth tools are beneficial in promoting weight loss and physical activity among obese individuals. 
Weight loss through accountability is just another way that RPM can provide positive—and even life-changing—results for patients across the nation.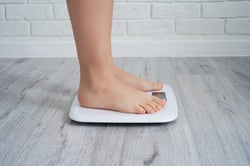 Can RPM & Telehealth Help Your Bariatric Patients Lose Weight?
Contact Health Recovery Solutions today to speak with a virtual care specialist and explore program options.
Contact HRS