While the benefits of telehealth are well documented, best practices for telehealth have yet to be formally established. Telehealth users are often searching for best practices that will allow them to use telehealth to its fullest potential.
Centralized vs. De-Centralized Telehealth
Healthcare providers invest in telehealth because they are well aware of its benefits – expanding access to care, increasing efficiency, and improving patient outcomes. However, many telehealth users find themselves not knowing how to best implement this new mode of care once they finally have it. As a result, they may see low utilization rates and lack of buy in from both patients and clinicians.
A common question of telehealth users is whether to use a centralized or de-centralized model. A recent study sought to answer this question by examining the efficacy of a centralized telehealth model. The authors specifically examined whether a centralized telehealth model could increase telehealth activity and improve stakeholder satisfaction. Telehealth activity was defined as the number of telehealth service episodes. "Stakeholders" consisted of the patients, clinicians, and administrators involved with telehealth.
Experimenting With Centralized Telehealth
The study took place at a tertiary teaching hospital of a large medical organization. The tertiary hospital provides healthcare and support to clinicians and patients in rural and remote hospitals. Despite having had access to telehealth services in the past, the hospital had been experiencing low utilization rates. In an attempt to improve telehealth utilization, the hospital changed their telehealth delivery model and established a telehealth center.
Prior to the establishment of the telehealth center, multiple hospital departments were individually practicing telehealth. The telehealth center aimed to bring these individual practices together and coordinate telehealth activities across the entire medical center. The center was located at the main hospital and consisted of video conferencing rooms and space for staff conducting telehealth services, coordination, research, and development. The administrative staff included cardiology pharmacists, an endocrinology nurse educator, geriatric nurse specialists, and a telehealth coordinator.
The telehealth center managed all telehealth services and ensured that video conferencing sessions were successful by scheduling appointments, managing equipment, and ensuring that clinicians could easily connect with remote sites.
The center targeted four clinical specialties, including, geriatrics, cardiology, dermatology, and endocrinology. The clinical specialties delivered care via two modes of delivery. The first mode of telehealth delivery is the "synchronous mode", which consists of real time video conferencing for patients who require a specialist consultation. The second mode of telehealth delivery is "asynchronous mode", in which patient data is captured, stored, and delivered to a specialist for consultation. Synchronous mode was primarily used in cardiology, geriatrics, and endocrinology, while asynchronous mode was used in dermatology.
Telehealth Utilization And Stakeholder Satisfaction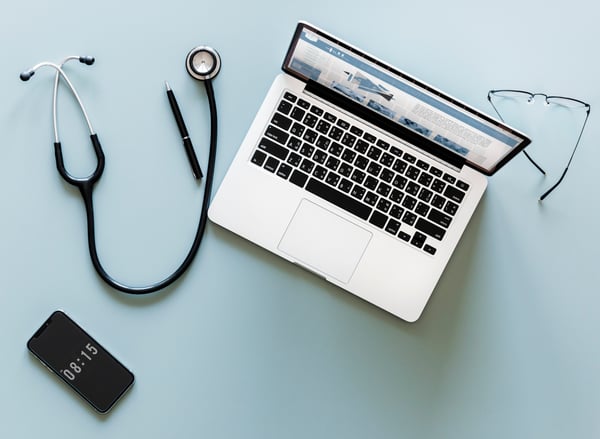 To measure the success of the centralized telehealth model, the authors used two outcome measures. The primary outcome was service utilization, which was defined as the change in telehealth activity after the introduction of a centralized model. Activity was measured by collecting data on the number of telehealth services, the types of services, the remote location of the services, specialty types, and clinic times. The secondary outcome measure was stakeholder satisfaction, which was determined from satisfaction surveys administered to patients, clinicians, and administrators.
The authors found that the centralized telehealth model improved both telehealth utilization and stakeholder satisfaction. Over two years, the number of telehealth services increased from 412 telehealth events to 1642 telehealth events and the number of medical disciplines practicing telehealth increased from 5 to 30.
With regards to patient satisfaction, the researchers found that the patients were satisfied with the quality of the video conferences and that they felt confident in the medical advice provided to them. Additionally, 93% of patients reported that telemedicine saved them time and money. They also expressed that they would use it again if they needed to.
The majority of clinicians who were surveyed were satisfied with the quality of video conferences and 90% reported that telehealth should be a part of mainstream healthcare service delivery. Additionally, the remote staff felt that the telehealth model increased access to healthcare services and agreed that telehealth should be a standard part of mainstream care. However, the nursing staff did express that their job descriptions needed to be better modified to take on the new responsibilities of their role in the telehealth program. Nevertheless, both clinicians and staff were overall satisfied with the telehealth model and services.
Maximizing The Benefits Of Telehealth
The results of this study are consistent with previous research that emphasizes the role of central coordination in successful telehealth programs. Past research has highlighted how centralized telehealth models increase telehealth utilization, promote organizational efficiency, and better incentivize clinicians to participate.
The authors of the study concluded that a centralized telehealth model both increases telehealth utilization and results in improved patient and clinician satisfaction. They also point out that a centralized telehealth model makes telehealth practices less challenging for clinicians who do not have previous experience with telehealth.
The model described in the study can be applied to telehealth programs at many types of healthcare settings. Establishing a centralized telehealth model allows healthcare providers to use telehealth to its greatest potential, while at the same time benefiting both clinicians and patients.
References:
Martin-Khan M, Fatehi F, Kezilas M, et al. Establishing a centralised telehealth service increases telehealth activity at a tertiary hospital. BMC Health Serv Res. 2015 Dec 3;15:534
Williams ML. Support for the clinician in providing a regional telehealth service. J Telemed Telecare. 2007;13(6):271–3.
Wood J, Stathis S, Smith A, Krause J. E-CYMHS: an expansion of a child and youth telepsychiatry model in Queensland. Australasian psychiatry: bulletin of Royal Australian and New Zealand College of Psychiatrists. 2012;20(4):333–7.