The number of people struggling with wounds increases yearly. These wounds can be complex, hard to heal, and expensive to treat—issues exacerbated by a shortage of wound-certified nurses. Virtual wound care offers a solution to this growing problem, today.
Wound Care: A Serious and Growing Problem
The demand for specialized wound care is rising steeply, fueled by an aging population, increasing rates of chronic conditions like diabetes and obesity, and the persistent challenge of antibiotic resistance. Growing demand poses very real challenges for both healthcare providers and payers as they strive to sustain cost efficiency while delivering excellent care.
About 10.5 million Medicare recipients (up 28% since 2014) are affected, with cost estimates as high as almost $100 billion. And that's just Medicare.
Wounds are a more serious health issue than most people realize. For instance, diabetic foot ulcers have a 31.5% five-year mortality rate. That's almost exactly the same as cancer. Both CMS and the FDA are taking steps to address the problem.
A critical lack of qualified wound, ostomy, and continence nurses (WOC Nurses) compounds the problem. Take a look at these stats:
Only 0.2% of nurses are certified in wound care—that's one WOC nurse for every 900 patients
Of those nurses, only 10% practice in post-acute (primarily outpatient) care settings—one for every 9,000 of those patients
With a national average salary of $107,632 a year—as high as $177k in some regions—it's often cost-prohibitive to hire a full-time WOC nurse
The answer to this growing crisis is here today. Virtual wound care consulting uses emerging telehealth technologies to overcome many of the obstacles to providing quality wound care, and delivers cost-efficiency, better resource utilization, and improved patient outcomes.
Let's dig into these benefits.
Benefit #1. Cost-Efficiency
Reduced Hospital Readmissions
Surgical site infections (SSIs) are often identified after a patient leaves the hospital, resulting in costly, avoidable readmissions. In fact, they are the leading cause of post-surgery readmissions.
Using remote patient monitoring to detect early signs and symptoms of infection, along with virtual wound consultants to recommend the best evidenced-based treatment, care will be timely, efficient, and productive every time.
Scalability and Adaptability
Compared to traditional in-person services involving logistical challenges and financial overhead, virtual services are streamlined, more cost-effective, and can be quickly scaled up or down to meet varying demand. This flexibility allows healthcare payers and providers to adapt more easily to fluctuating volume and patient needs, saving both time and money.
Benefit #2. Better Resource Utilization
Addressing the Staffing Crisis
Providing virtual access to wound care consultants can significantly mitigate the healthcare staffing crisis. By enabling existing staff to consult virtually with wound care experts, healthcare systems can improve their service delivery without overstraining human resources.
Increasing access to qualified WOC nurses brings a host of substantial benefits to both patients and payers
4x probability of healing (80% vs 18%)

Significant decrease in adverse events and hospital readmissions

Fewer weeks of treatment

30% reduction in wound healing time

30-40% reduction in wound supply cost

50% reduction in nurse utilization/visits

98% accuracy in wound typing and staging

Improved publicly reported wound outcomes
And It's been shown that WOC nurses consulting virtually are ten times more productive than those providing in-person care.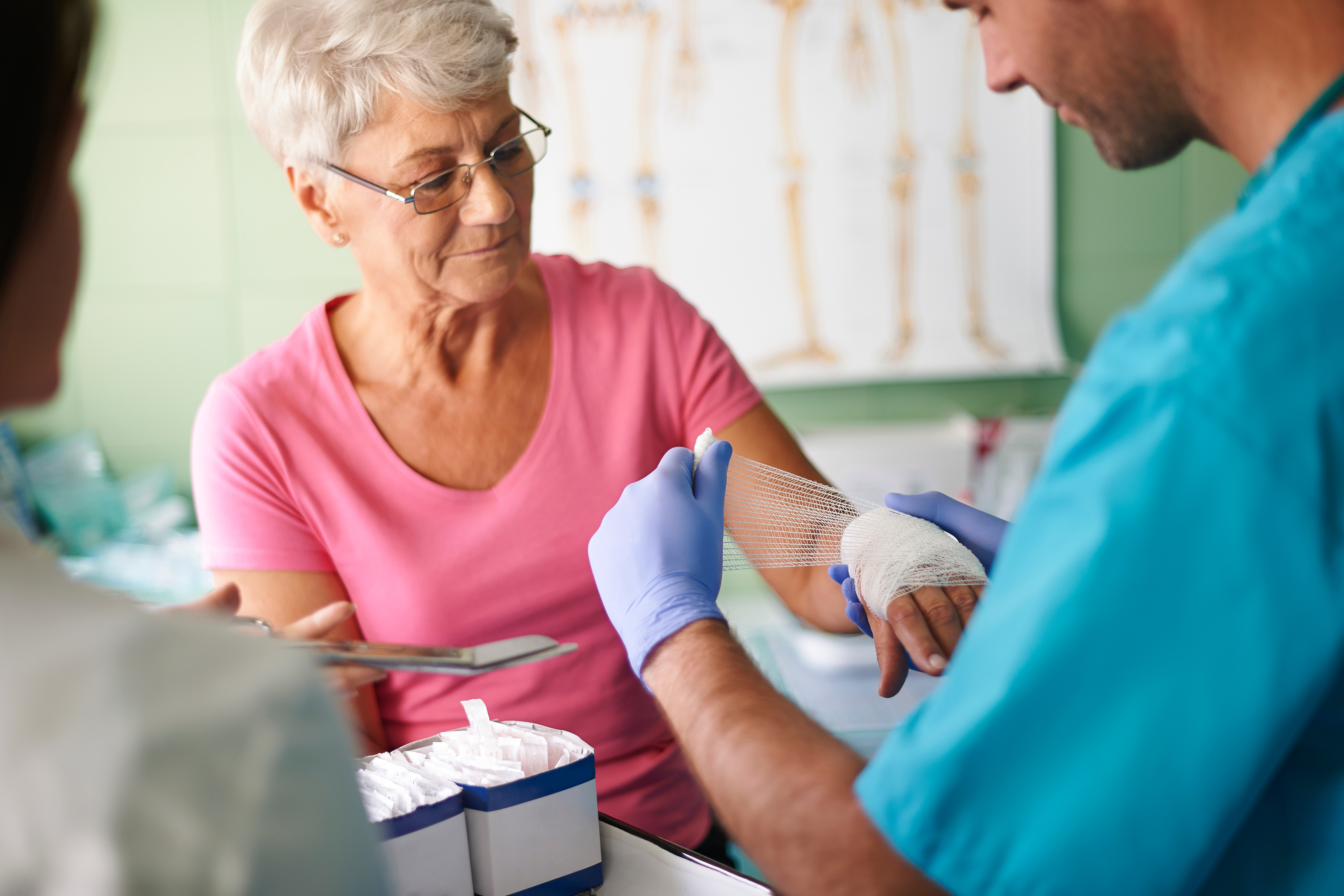 WoundConnect: A New Standard of Care for Wound Management
This 30-minute webinar explores the state of wound care in the US, the role of remote patient monitoring, and the importance of WOC nurses in improving outcomes. In this session, you'll learn all about HRS' new WoundConnect solution which will transform your approach to wound management.
Watch the WoundConnect webinar
Benefit #3. Improved Patient Outcomes
Bridging Geographical Gaps
For those living far from healthcare facilities, accessing wound care services can be challenging.
Virtual wound care offers all the benefits listed above to patients in rural settings by delivering specialized wound care expertise wherever they are. Virtual consultations enable timely assessments and treatment guidance without the need for extensive—often expensive—travel. Patients can receive expert care in the comfort of their homes, reducing the burden of long journeys and enhancing convenience and satisfaction. This improves wound healing outcomes and ensures that those in remote areas have equitable access to quality healthcare services.
Proactive vs. Reactive Care
In addition to bringing care to remote areas, wound care telemedicine enables a more proactive healthcare model. Hassle-free, more frequent evaluations enable identification of issues before they escalate into severe and costly conditions. This preemptive approach is beneficial for the patient's health and significantly reduces treatment costs.
Big Problem, Simple Solution
Virtual wound care consulting is a modern, forward-looking solution to some of healthcare's most pressing challenges. For payers, the approach offers many meaningful advantages including those described above. These benefits form a compelling argument for the inclusion of virtual wound care consulting in modern healthcare strategies, promising not just cost savings but also enhanced quality of life for patients, and a stronger, more flexible healthcare system for the future.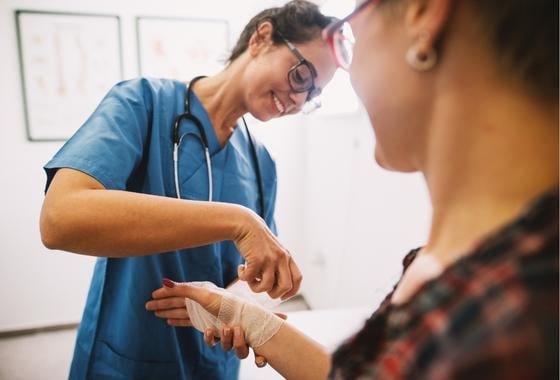 Virtual Wound Care Support
Deliver optimal care for patients with complex wounds and ostomy needs with dedicated WOC nurse support. The HRS WoundConnect™ service connects your clinical staff directly with highly skilled WOC nurses to ensure prompt and reliable clinician-to-clinician consultations.
View HRS Solutions