So, you and your organization have identified that you need to provide telehealth services to your patient census. Whether you have provided this type of service in the past, or never before, there are critical steps that must be taken to ensure that you launch an effective and outcome-driven program. The key to driving this idea forward all begins with provider empowerment. First, empower your providers, then empower your patients.
In our world today, technology is often an essential piece in the puzzle. Engaging with technological tools in day-to-day activity makes us more efficient, productive, and engaged. In health care delivery, the integration of technology has disrupted the traditional models of documentation, medical records, data reporting, and more. If technology is going to be a part of your delivery strategy, it is imperative that your organization's executives help define the value of the solution being implemented and reinforce support of the program throughout its tenure.
For the purpose of this post, governance is defined as: an establishment of policies and continuous monitoring of proper implementation with the primary duty of enhancing prosperity and viability of the organization.
Strong Telehealth Governance: A Pillar of Program Success
According to Telehealth and Medicine Today (TMT), strong telehealth governance serves as the cornerstone for advancing an organization's telehealth strategy. An organization with strong leadership infrastructure is able to complete in the fast-paced and complex healthcare ecosystem of today. The article explores three key functions of telehealth governance:
Management (telehealth leadership and structure)

Definition and iteration on a clear methodology

Achieving return on investment (ROI) – Ex: 84% decrease in readmissions, 52% decrease in ED utilization, $2.7 Million in cost savings.
By having well-built and strategic governance, your organization can deliver value on short-term and long-term goals. With a telehealth program that lacks buy-in or executive support, there is an absence of motivation to deliver goals, ultimately influencing the efficacy of the program.
Finding Your Organization's Telehealth Executive Champion & Telehealth Leader
Regardless of the size of your organization, there are two roles of involvement that can make a significant impact on the governance process: the "telehealth executive champion" and the "telehealth leader." The telehealth executive champion, telehealth leader, and your telehealth vendor's client success team, are responsible for developing and iterating upon a methodology that aligns with your organization's vision and mission for patient care.
The telehealth executive champion ensures telehealth options are evaluated as part of the planning process each year and ensures appropriate resources are allocated to the telehealth program within the organization. This can be a CEO, Chief Nursing Officer, Chief Medical Officer, Chief Operating Officer, Chief Technology Officer, Chief Medical Information Officer, or a VP/Director governing the telehealth operation. Regardless of who it is, it is crucial that they perform on the above functions and pick the right person to be the "telehealth leader."
The telehealth program described in the case report consisted of daily symptom self-reporting, caregiver reporting when necessary, and video case-conferences with the patient's general practitioner and palliative care nurse. When symptom reports reached predetermined thresholds, the patient's palliative care nurse was notified. In response to these notifications, the patient could participate in video-conferences with his nurse as an alternative to an in-person office visit, when it was medically appropriate to do so.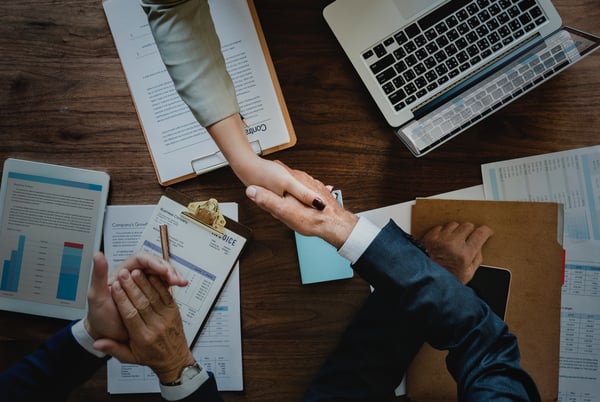 Recruitment of the telehealth leader can be challenging. Arkwright identifies successful tactics that have been used in recruiting and retaining telehealth leaders:
Identify internal hires who have supported or assisted the planning for telehealth technology implementation

Identify internal hires with experience in technical aptitude, experience development, and inclination to lead clinical operations

Identify an external professional who has proven experience in leading a data-driven and systematic telehealth program

Identify interim leadership (less sustainable) from an organization who has proven experience in executing on telehealth methodology for other vendors and agencies. Although this person may not stay with the organization permanently, they can provide quicker time-to-initial-value, and effectively hire a new telehealth leader that come from internal resources once the program is more mature
Under the direction of the telehealth executive champion, the telehealth leader will run the program day-to-day, train the clinical staff, and work closely with the organization's telehealth vendor. The technology will render useful if the clinical staff and patients are properly educated on the functionality before program launch and throughout the program's duration. Something to consider when educating your clinical staff is the simple fact that everyone learns and digests information in different ways.
Here at HRS, our Client Success Team provides each client with as many virtual trainings as they need, in addition to in-person trainings, user guides, documentation, recordings, and more. Before program launch every client is assigned an Account Manager who is the organization's point person. Account managers are experts in implementing and sustaining telehealth programs.
At HRS, we have seen successful programs run by RN's, LPN's, Social Workers, PT's, PTA's, and more. Aptitude and engagement with technology is crucial, and you want to seek out an individual who can embody the telehealth mission and champion it. You may want a candidate who has management experience and is less clinically focused (or a strong combination of both). Whatever you choose will be influenced by your organization's size, internal resources, and the defined telehealth methodology.
Measuring Telehealth Success
According to Arkwright, a resolute and defined telehealth methodology consists of delivering on the following components:
Clinical Value

Physician/provider engagement

Administrative support

Strategic plan congruence

Clinical capacity tied to logistical complexity
Highlighting clinical value throughout implementation and the tenure of the partnership will reiterate that the telehealth application can and should improve patient experience and access, while also reducing cost and improving quality. By creating a detailed and systematic methodology for telehealth from the start, your organization can ensure that it isn't moving too quickly or making decisions simply for the sake of appearances or an exciting concept.
All stakeholders need to be on the same page strategically to help prioritize and focus resources, as well as keep the appropriate departments engaged and informed. A clear methodology will allow for resources to focus on areas of education or training, as well as outline possible short-term and long-term strategies.
Some helpful strategies to employ when developing your program success measures include:
Mapping out the program's clinical workflow with all organization parties

Setting S.M.A.R.T. statements (Specific, Measurable, Actionable, Realistic, and ) goals for the telehealth program

These will contribute to the organization's ROI calculation

Identifying the patient populations that can present impact

For example, if your CHF patient population has the highest readmission rate, this might be the best place to start. Focusing on reducing readmission will allow for the highest possibility of cost savings.

Identifying data sources that will integrate or relate to the telehealth technology

If available, having a baseline set of data readily available

EMRs and/or real-time analytics platforms

Identifying referral sources and thinking of ways to educate them on the program and your services

Primary and Secondary Factors of Telehealth ROI
A solution like HRS contains robust internal reporting that can augment the formal reporting completed by your data analytics or informatics team. The system allows clinical professionals to generate reports on population trends and patient-level data for physician collaboration and other use. Reports are built-in minutes, allowing clinicians to optimize their time and analyze real-time patient data immediately. Important primary factors considered in HRS ROI calculations include:
Reduction of visits (SN, PT, OT, SW, etc.) during a telehealth enrollment

Readmission and rehospitalization data, Emergency Department (ED) visits

Capturing Interventions or 'Saves'

Examples include: SN Visit Save, Mortality Save, Medication Save, Hospitalization Save, ER/ED Visit Save, etc.

Patient satisfaction

Referrals (# of referrals received and increase in patient census)

Reimbursement

Money received from insurance, private payers, or any other sources to reimburse for telehealth services
All of these data points can be tracked within the software.
Taking an even deeper dive, other indicators of a healthy and successful program include biometric adherence (including how frequently patients are taking their metrics) and education engagement (tracking how engaged patients are with the educational materials provided). Communication is measured by number of voice calls, video calls, and text messages. Lastly, tablet utilization highlights the percentage of tablets in use out of the total amount in your inventory.
To keep your organization informed, it may be valuable to administer a Monthly Telehealth Newsletter with strong data points, links to materials or documentation, or even patient stories and testimonials promoting the technology and impact.
Facilitating a "Good-to-Great" Transition in Telehealth Delivery
According to Shawn Valenta, the Administrator of Telehealth at the Medical University of South Carolina, key qualities that facilitate a good-to-great transition in telehealth delivery include patient-contentedness, high quality care, collaborative approaches, sustainable financial models, and accountability. Not only should the telehealth executive and telehealth leader be champions of all of these qualities, but they should always be open to organizational feedback and ideas from their team.
Programs that are regularly recognized for their excellence in telehealth reveal common threads of these attributes, while also not surprisingly, specifically used the words of "innovative" or "innovation" as strategic directives in promoting their program with their organization's mission and vision (Valenta et al. 2018). The benefits of telehealth and why it is right for a particular organization should be constantly reminded to those involved in the program.
With an effective telehealth strategy, and the right individuals to execute and iterate on successes and failures, the sky is the limit for your telehealth program. If governance can elucidate the value of telehealth and institute a collaborative methodology, regardless of organization size, patients and healthcare professionals will be more engaged and empowered than ever before.
References
Arkwright, Bryan, et al. "Telehealth Governance: An Essential Tool to Empower Today's Healthcare Leaders." Telehealth and Medicine Today, 2 May 2018, telehealthandmedicinetoday.com/index.php/journal/article/view/12.
Valenta, Shawn, et al. "A Comprehensive Overview of Home Telehealth." Telehealth and Medicine Today, 25 July 2018, telehealthandmedicinetoday.com/index.php/journal/article/view/53.