In May, HRS published a blog post highlighting the role of telehealth in combating the social determinants of health such as physical environment, economic stability, education, and food insecurity. Today, HRS dives into the benefits of telehealth in treating chronic obstructive pulmonary disease (COPD) in rural communities with high rates of poverty.
Understanding COPD
Chronic obstructive pulmonary disease (COPD) is a chronic lung disease in which inflammation from emphysema or chronic bronchitis prevents airflow from the lungs. In the United States, COPD is most commonly developed due to long-term exposure to irritants such as cigarette smoke or harmful fumes, meaning most patients with COPD are over 40 years old.
Although some aspects of COPD are genetic, smoking is the leading cause of COPD. If properly monitored, COPD complications, such as respiratory infections, heart disease, lung cancer, pulmonary hypertension, and depression can be managed.
Treating COPD in Rural Communities Through Telemedicine
With telemedicine, treating COPD in rural communities is beneficial in more ways than one. Both patients and providers benefit when telehealth is introduced. Via telehealth, patients must no longer undergo long waiting periods for clinician appointments and can avoid additional cost and time associated with travel. The financial burden that patients and families can avoid utilizing telemedicine is especially beneficial to low-income communities.
Rural hospitals also benefit from the integration of technology into their care plans. Technology enables them to provide virtual consultations, without requiring travel of medical professionals, and remotely monitor high-risk patients.
In-home monitoring is especially pertinent for the post-acute care of patients diagnosed with COPD. Rates of re-hospitalization for COPD patients decrease when telemedicine is introduced because clinicians can monitor symptoms and intervene before they become major health issues.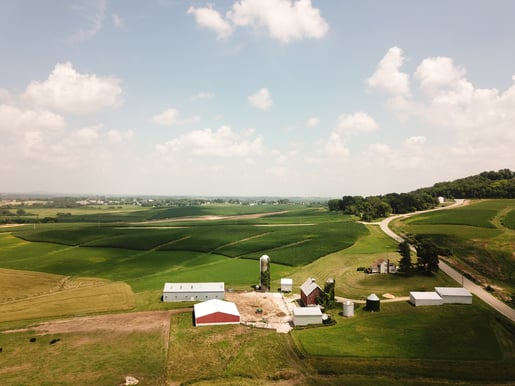 The Case of MaineHealth Care at Home
A case study published in the March 2019 issue of The Remington Report focused on MaineHealth Care at Home (MHCAH) and the sustainability of its telehealth program treating COPD patients. From 2007 to 2014, MHCAH's telehealth program was funded through competitive grants from the Rural Utilities Services, a branch of the United States Department Agriculture (USDA), and has since independently funded the program. In recent years, MHCAH expanded its remote patient monitoring program to include telehealth kiosks to ensure quality of care in even the most remote areas of Maine.
According to the US Census Bureau, Maine has a significantly higher rate of persons 65 years and over at 19.9% compared to the US average of 15.6%. Mia Millefoglie, VP of Development and Marketing at MHCAH, is quoted saying that the state's demographic profile spurred MHCAH's dedication to providing healthcare services to patients in rural areas and led to their development of a telehealth program.
MHCAH has since realized a 75% reduction in 30-day hospital readmissions, with telehealth users being readmitted at an average rate of 4.2% compared to the national average of 16.6%. This decrease can be attributed to the possibilities for early intervention by clinicians through the telehealth kiosks.
MHCAH's primary goal is to provide access to vulnerable seniors and disabled people with multiple chronic conditions in a way that improves patient's health status as well as strengthening patients' self-management skills. MHCAC continues to stay true to this goal today by providing both on-sight nursing and telehealth services to these populations.
References:
1. COPD. (2017, August 11). Retrieved from https://www.mayoclinic.org/diseases-conditions/copd/symptoms-causes/syc-20353679
2. Millefoglie, M. (2019). CaseStudy: Sustaining Telehealth in the Home Health Industry. The Remington Report, (March/April 2019), 22-28. Retrieved June 5, 2019.
3. U.S. Census Bureau QuickFacts: Maine; United States. (n.d.). Retrieved from https://www.census.gov/quickfacts/fact/table/ME,US/PST045218
4. How Telemedicine is Transforming Treatment in Rural Communities. (2016). Retrieved from https://www.beckershospitalreview.com/healthcare-information-technology/how-telemedicine-is-transforming-treatment-in-rural-communities.html