Hypertensive disorders occur in 5% - 11% of pregnancies. Gestational hypertension and preeclampsia can be particularly detrimental to a woman's health and are the leading causes of perinatal morbidity and mortality. The consequences of these maternal disorders are magnified in low and middle-income countries. Mobile health technology offers a promising solution to the lack of resources that are available to women with hypertensive disorders during pregnancy. Remote patient monitoring can change the way care is managed for this patient population.
Early Identification of Symptoms During Pregnancy
Pregnant women with hypertensive disorders stand to gain considerable benefits from healthcare technology solutions that allow for remote patient monitoring. Mobile health platforms can improve access to healthcare in resource poor environments and facilitate early symptom identification. As a result, maternal health will improve, and women will have better outcomes both during and after pregnancy.
Because hypertensive disorders can cause medical complications during pregnancy and later in life, it is important that clinicians have the opportunity to identify early signs and symptoms. Maternal care providers can use telehealth for diagnosis, continuous monitoring, and patient education. Pregnant women can use telehealth solutions for self-management and as a communication tool with their clinicians. Additionally, introducing mobile health solutions to this patient population can reduce medical costs for both the patients and health systems and also improve healthcare efficiency.
Managing Hypertensive Disorders in Pregnancy with Mobile Health Solutions
A 2018 literature review was conducted to explore the efficacy of mobile health solutions in supporting women with hypertensive disorders during pregnancy. The primary objective of the review was to understand the influence of technology solutions with this population and the implications for future clinical practice.
The literature review included 11 studies that described a wide variety of health solutions:
Educational websites for women with high risk pregnancies

Mobile app solutions for remote monitoring

Care management platforms to determine patient adherence levels

Wearable devices that track physical activity with weight monitoring

Remote lifestyle interventions focused on nutrition and physical activity

Text messaging for health promotion and adherence
The authors categorized the studies into four different groups: diagnosis and monitoring, mHealth decision support system, education, and health promotion. The types of studies described in the review were observational studies, qualitative research, randomized controlled trials, or review papers.
The majority of technology solutions included in the review were websites or mobile apps intended for use by patients and were either used for patient education, remote monitoring, or health promotion. The authors noted that only 4 of the included studies used biometric sensors, such as BP cuffs, pedometers, and pulse oximeters, to track physiologic patient data. They viewed this as a shortcoming in the research, especially because only 2 of the studies used BP sensors, which should be a major component of managing hypertension. Overall, however, the authors were able to find a variety of studies for the review.
Maternal Health Patients are Satisfied with Telehealth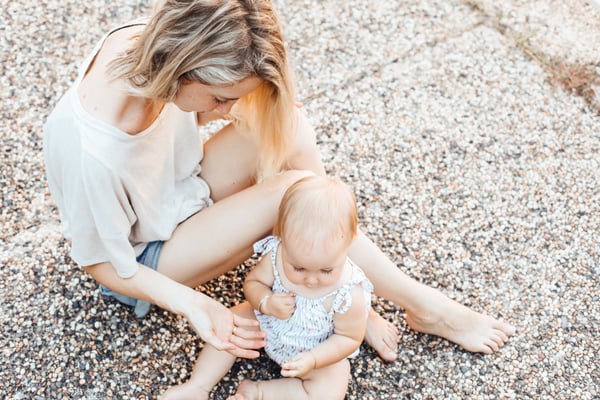 The study's authors found that patients using mobile health solutions were generally satisfied with their prenatal care. The patients also felt that telehealth facilitated improved communication with their care providers and enhanced their knowledge about pregnancy and its associated complications. Additionally, the authors noticed that women who used mobile health solutions to help manage their condition experienced less anxiety.
Similar to their patients, the health care practitioners included in the studies demonstrated satisfaction with using mobile health solutions to support their patients with hypertension during pregnancy.
A major implication of this study is that these solutions have great potential to improve clinical practice in areas lacking skilled medical professionals or with a low health care budget. This can be applied to rural areas of the United States and to low and middle-income countries all over the world.
Overall, the authors concluded that pregnant women can benefit from mobile health solutions and that health care practitioners can use this technology to identify and treat symptoms early. However, the authors did note that that studies with larger sample sizes are needed to bolster these positive conclusions.
Telehealth and Maternal Care: Future Directions
Using telehealth to support maternal health is an area of great interest that requires more attention. The authors of the literature review noted that 9 out of the 11 articles included were published within the last two years, and that all the articles were published within the past 5 years. This indicates considerable interest in this topic and should motivate both researchers and clinicians to dedicate time and resources to introducing technology solutions to this patient population.
The authors of the review recommend that future research continue to examine patient and provider satisfaction, while also incorporating more information about the economic benefits of using technology to support maternal health. This review introduces promising benefits to the maternal health patient population. As more clinicians and health care facilities adopt telehealth solutions, the management of hypertensive disorders during pregnancy is sure to improve.
References:
Rivera-Romero O, Olmo A, Muñoz R, Stiefel P, et al. Mobile Health Solutions for Hypertensive Disorders in Pregnancy: Scoping Literature Review. JMIR Mhealth Uhealth. 2018 May 30;6(5):e130.