In early February, HRS Chief Product Officer, Jess Vamvas, sat down to share highlights from 2020 and discuss HRS' product vision for the coming year. In addition, Jess shared her insights into the healthcare industry and how HRS will continue to develop our product to support the needs of our clients and their patients.
---
1. We want to begin by looking back at 2020. Despite the challenges faced by healthcare providers, and possibly due in part to these challenges, numerous HRS clients saw significant growth in their telehealth and RPM programs. Was there anything in particular that jumped out at you?

First and foremost, the perseverance that we've seen from the clinicians we work with has been truly inspiring. For about a year now, healthcare providers have been faced with limited supplies and staffing shortages all while treating more patients at one time than they have ever had to before. We can see this reflected in the data; across HRS clients we saw a 92.9% increase in patients using the HRS platform, 173% increase in virtual visits, and 2.1 million COVID-19 symptom surveys submitted.
Along the same vein, our clients had to be really agile to meet the unique and ever-changing challenges presented by COVID-19. Throughout the course of 2020, we've seen over 100 clients launch new programs focused on preventing the spread of COVID-19 and ensuring the recovery of COVID-19 patients.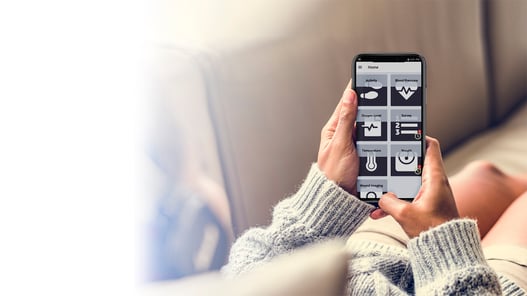 2. Considering what the healthcare industry has experienced and learned over 2020 and the COVID-19 pandemic, what are the key trends you see arising in 2021 and how does telehealth and RPM play a role in these trends?
There's really four key trends that we're seeing emerge in telehealth and RPM is essential to each one. The first is the movement to in-home care. Now, this has been slowly picking up pace over the past few years, but accelerated in 2020 due in no small part to COVID-19 and the need to free-up hospital resources as well as protect high-risk patients by treating them at home as opposed to in a hospital setting, skilled nursing facility, rehab environment, you name it. What we've seen over the past year is that the level of care a patient receives should not be determined by their location. Patients can receive this comprehensive, round-the-clock monitoring and support at their home.
Second, digital strategy has become an essential component to patients satisfaction. Patients are clamoring for digital health platforms - they're actively choosing providers who offer these solutions over those who don't. They have made it clear, they want to receive care in their home, and they want the tools to easily do that.
Third, clinicians now hold a dual role as providers and teachers. With digital health platforms come access to all these amazing tools but we need to educate clinicians on how to use the tools and how to in turn teach patients to use the tools and engage with the platform. Clinicians need to feel confident in their understanding of the technology and that requires building a platform that is intuitive and supporting that platform with the right educational materials.
Lastly, we have to maximize telehealth/RPM to recognize its full potential. Telehealth/RPM allows providers to free up bed capacity, establish more efficient paradigms, understand patients and their needs on a deeper level. But to do so, we have to be leveraging all of its capabilities.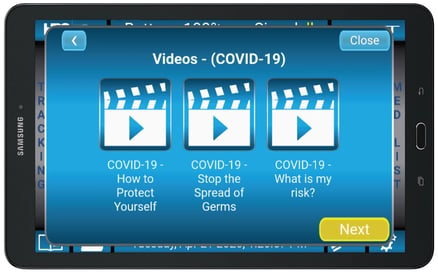 3. HRS' 2021 Product Roadmap draws from four key themes, can you describe the four themes and how they relate to the overarching mission of HRS?

The product roadmap that we've established for 2021 is informed by our strategic focus and fits into four core themes: securing the core, integration as a service, clinician experience, and patient experience.
The overarching mission of HRS shapes how we think about our product development and strategy. From the product and features we create to the services we offer, it all has to serve the larger mission of HRS - our three founding principles. One, serve as many patients as possible, providing innovative and individualized care. Two, increase clinical efficiency through intuitive tools and data-driven insights. Three, improve patients outcomes through best practice care plans and a user-friendly platform.
Looking at the four themes, they align with each of these founding principles. To serve as many patients as possible, we need to stabilize and scale our foundation - we need to secure the core. To increase clinical efficiency, we're continuing to build upon our software integrations and the peripherals we offer, ensuring clinicians have a streamlined experience from end-to-end and across the multiple tech stacks they interact with each day. We're also continuing to improve the functionality, design and reporting of our clinician-facing platforms to further enhance the clinician experience. Finally, to improve patient outcomes, we need to engage patients and involve them in their care. We do that by creating a seamless patient experience from the moment they open the box or download the app.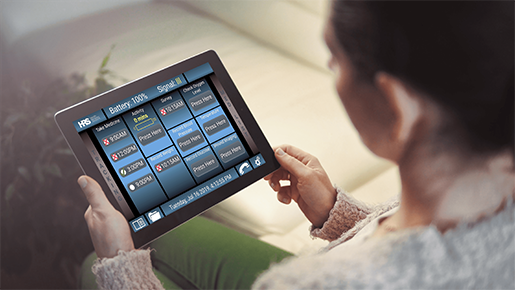 4. As the HRS Product Team built out the 2021 Product Roadmap, what role did client feedback play? And how impactful will client feedback be moving forward?

Feedback from our clients plays an enormous role in establishing our product roadmap, as well as our long term vision for HRS. Our team is constantly engaging with clients and assessing feature requests. As we continue to grow, so too will the role of our clients in determining our direction. To ensure we're improving clinical efficiency and patient care - which again strikes at the heart of our mission - we need to understand our clients' strategies, their goals, and their needs. Throughout 2021, we'll be introducing new ways for our clients to submit their feedback and drive future innovations.