At this time last year many patients and providers were using telehealth and remote patient monitoring for the first time. Confronted with COVID-19, and the need to keep patients out of the hospital and providers safe, healthcare organizations turned to technology. They launched digital initiatives that historically took years in a matter of months, and in some cases, weeks. They used telehealth tools for patient populations they hadn't considered using the service for prior.
COVID-19's Influence on Telehealth
We've learned a lot since early 2020. Necessity forced innovation, and healthcare organizations rose to the challenge—they launched telehealth programs in new areas of the hospital, across a broad range of patient populations. The question is, beyond COVID-19, which patient populations will benefit most from RPM and telehealth? Where will telehealth services remain a mainstay in care delivery?
Historically, remote patient monitoring has been rooted in home health and chronic care management. It has been used after an acute episode or hospital discharge to help a patient recover at home, and importantly, improve their engagement and self-symptom management to avoid future readmissions and disease exacerbations. Telehealth and RPM have helped many home health organizations reduce readmissions, decrease cost of care, and increase patient satisfaction.
Going forward, home health and chronic care management will remain key areas where healthcare organizations leverage telehealth, but the use cases have, and will continue to expand to a broad range of patient populations.
Patient Populations that Can Benefit from Telehealth and RPM
Let's explore four patient populations that we've seen benefit enormously from remote patient monitoring and telehealth.
Hospital at Home
Health systems across the nation are turning to the hospital at home model, and with good reason—the program helps reduce cost of care, divert from the emergency department, and decrease length of stay. Hospital at home programs offer hospital-level care to patients in the comfort of their own home, allowing the provider to offer a convenient option that "meets the patient where they are." Today, in response to the delta surge and the corresponding friction on hospital capacity, health systems are turning to the hospital at home to provide an alternative to in-person care.
Incorporating telehealth into the hospital at home model allows the provider to monitor the patient's symptoms in real time, provide consultations via video visits, and help the patient adhere to their medications responsibly. It helps the provider incorporate specialists into the care plan as well as the patient's caregiver.
Going forward, the hospital at home will be considered its own unit of the hospital—just one that is outside the four walls.
---
"Hospital at Home programs are undoubtedly the care delivery model of the future…they leverage the highest quality technological capabilities available, [and offer] lower-cost, safe, high-quality hospital-level care in the home."
- Rachel Kuhnly, Allina Health
Read the White Paper Highlighting Michigan Medicine's and Allina Health's Hospital at Home Programs
---
Oncology
For patients with cancer, easy access to their provider(s) is often a barrier due to geographic constraints. Telehealth and RPM help improve access to care, by allowing the patient and provider to communicate virtually. Many cancer patients require multiple visits and close clinical oversight. Telehealth and RPM offers a holistic window into the patient's health status, allowing the provider to monitor for symptom exacerbation and escalation and intervene accordingly.
For cancer patients, telehealth does not replace in person care, it augments it. Telehealth allows the patient to complete some visits online, while also providing the opportunity for very close clinical oversight and monitoring. Beyond the patient and provider relationship, telehealth offers the opportunity for the caregiver to get involved in the patient's care plan.
Hospice and Palliative
For hospice and palliative patients, telehealth and remote patient monitoring are essential services that provide peace of mind, advanced provider connection, and tools for caregiver engagement. Telehealth is able to offer an added layer of connectivity and support to the patient and their family. For hospice patients at the end of life, or palliative care patients with complex symptoms, telehealth enables real-time connectivity, symptom surveys, and medication reminders and education.
Prenatal/Postpartum
For prenatal and postpartum mothers, telehealth and RPM can be a fantastic resource—one that allows the pregnant woman or new mother to seek care conveniently and from the comfort of home.
For women suffering from gestational diabetes, hypertension, or for multiple births (twins), telehealth allows the provider to keep a very close eye on the pregnant woman and her symptoms. Armed with more data, the clinician is able to make proactive care delivery decisions, and ensure that if a complication does arise, or if the woman is at risk, the proper escalation occurs. Additionally, telehealth can help educate the pregnant woman about her condition, and what her responsibility is in managing it—it can help the pregnant woman have a safe and peaceful pregnancy.
For women with postpartum depression, telehealth enables real-time convenient access to care. After birth, a time that is so busy and often very stressful, it's essential that the postpartum mother is able to access care when and where they need it. Telehealth and RPM enable the new mother to receive care conveniently, where they are most comfortable—at home.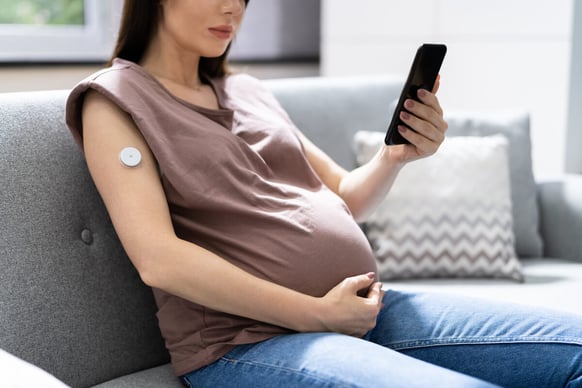 Meeting the Unique Needs of Each Patient
The key with telehealth, regardless of the patient population, is that the right tool, at the right time, in the right setting is used. Different patients require different tools to meet their unique needs—determining what these needs are and what tools can best serve your patients, is a crucial component of an effective digital patient engagement strategy. Additionally, It's essential that patients are comfortable with the technology and are open to incorporating it into their daily routine.
There are so many patient populations that can benefit hugely from telehealth and RPM. To deliver care effectively in this patient-centric ecosystem, it is essential that healthcare organizations continue on the path of innovation they have forged since the start of the pandemic, by offering advanced, patient engagement solutions that increase connectivity, improve patient loyalty and experience, and ultimately, improve patient outcomes and longevity.