Healthcare is becoming increasingly dependent on telehealth technology to remotely monitor patients. Medical centers are frequently in search of remote patient monitoring systems that will improve patient outcomes and bolster the efficiency of healthcare delivery. Additionally, healthcare practitioners are constantly pursuing innovative models of patient care that will allow them to maximize the benefits of telehealth.
Reaching More Patients With Specialized Services
As health systems seek out telehealth systems and models, it's important that they consider the potential contributions of all healthcare specialties. Telehealth technology presents an opportunity to reach more patients with a variety of specialized services. As a result, patients all over the country can receive high quality care even if they don't live near a major medical center. Delivering comprehensive care via telehealth also facilitates an efficient workflow that will improve patient outcomes and limit excessive healthcare spending.
A journal article published in July 2017 demonstrated the power of technology to improve efficiency and access to care by highlighting an innovative telehealth model at the Boise VA Medical Center in Boise, Idaho. The Boise VA Medical Center has a Telehealth Hub that provides telehealth services to patients living in remote locations in Alaska, Washington, Oregon, Idaho, and Montana.
The Telehealth Hub is comprised of a team of healthcare providers that includes physicians, physician assistants, nurse practitioners, clinical pharmacists, psychologists, psychiatrists, and social workers. Nurses are located directly at the patient sites and clinics to facilitate patient care and coordinate telehealth efforts with the entire team.
This model promotes access to comprehensive care for patients who reside in rural communities. Additionally, the Telehealth Hub has removed travel burdens for patients and their families, thus minimizing costs to both the patient and the healthcare system.
Using Telehealth to Deliver Clinical Pharmacy Services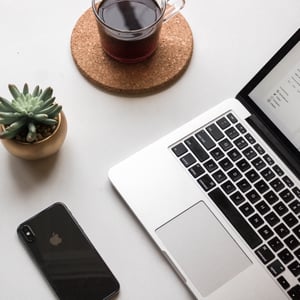 A particularly unique feature of the VA Telehealth Hub is the use of video to deliver clinical pharmacy services to veterans living in rural areas. As part of the Telehealth Hub's model, clinical pharmacy specialists use videoconferencing to remotely manage patients with chronic diseases while providing real time medication support.
This care delivery model allows more patients to receive pharmaceutical services in a cost-efficient manner. Access to a clinical pharmacist also facilitates a more holistic care approach to patient care.
Clinical pharmacists can follow up in between primary care visits and manage medications for patients with chronic conditions, such as diabetes, hyperlipidemia, hypertension, and chronic pain. Additionally, clinical pharmacists at the Telehealth Hub have offset the workload of the primary care team by addressing some of the most pressing needs of high risk patients.
The Telehealth Hub utilizes two models to deliver clinical pharmacy services to veterans located in rural areas. In one model, the entire medical team is virtual. The primary care provider, medical support assistant, psychologist, licensed clinical social worker, and clinical pharmacist are all located at one care facility, while the patients and the nursing staff are located at a remote location. Under this model, the clinical pharmacist and the other remote health care providers conduct telehealth patient visits with support from the local nursing staff.
The second model includes a remotely based pharmacist who works with a medical team that is located at the patient site. As part of this model, the pharmacist uses video conferencing, telephone, and secure messaging to deliver pharmacy services to remote VA clinics. Pharmacists also meet virtually with the rest of the care team to discuss patient progress. This model has been particularly useful during times of planned or unplanned absences of clinic based pharmacists. Additionally, this model ensures patient access to pharmaceutical services in areas where there are a limited number of full time pharmacists available.
Breaking Barriers to Healthcare
By improving remote access to clinical pharmacy services, the VA Telehealth Hub has enhanced chronic disease management for veterans living in rural areas of the US. Since introducing clinical pharmacists to the workflow at the Telehealth Hub, pharmacists have reached more than 1,200 veterans with diabetes, hyperlipidemia, hypertension, and other chronic conditions. This technology has also been proven to be a cost-effective and well-received method of delivering pharmaceutical services to individuals residing in remote areas.
The success of the VA Telehealth Hub should serve as an inspiration to all providers looking to use technology to enhance patient care. Telehealth delivered patient care has positively influenced access to care for patients all over the world. These benefits have been particularly noteworthy in remote communities across the United States.
All patients, regardless of where they live, are entitled to high quality healthcare. Telehealth has the potential to break many of the barriers to care that exist today. As technology continues to grant increased access to healthcare interventions, more patients across the US and the world will benefit from specialized services that improve their quality of life.
References:
Perdew C, Erickson K, Litke J. Innovative models for providing clinical pharmacy services to remote locations using clinical video telehealth. Am J Health Syst Pharm. 2017 Jul 15;74(14):1093-1098.
Patterson BJ, Kaboli PJ, Tubbs T et al. Rural access to clinical pharmacy services. J Am Pharm Assoc. 2014; 54:518-25.