Reducing maternal morbidity and mortality rates has become a central objective of the United Nations (UN) as demonstrated through their millennium goals. The development of new technologies, like telehealth, is critical to the improvement of maternal and fetal health around the globe.
According to the UN, five million families across African, Asia, Latin American, and the Caribbean spend at least 40 percent of their yearly household expenses on maternal care alone. In the same brief, the UN announced that nearly 800 women a day die from complications of childbirth.1 In order to improve maternal and fetal health and care, the development of new technologies is crucial.
One method of improving maternal healthcare is the development of non-invasive fetal electrocardiography (ECG) devices. ECG devices allow for remote monitoring of ECG rhythms through electrodes that transmit the readings to a smartphone or tablet.
A recent study from 2018 tested a prototype for an ECG program.2 The questionnaire-based study evaluated the attitude of pregnant women towards the in-home usage of new devices for fetal ECG monitoring. The study divided women into two groups: the first, were pre-exposed to the ECG device before beginning the study, in contrast with the control group who were not given pre-exposure to the device. The study documented an increased understanding of telemedicine and highly successful implementation of the devices among those pre-exposed.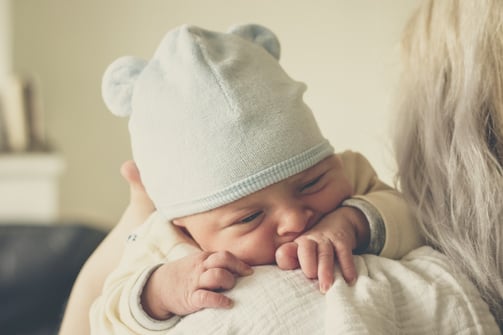 The study found that overall, the program was well received with the majority of patients preferring the integration of telehealth and telemedicine into their maternal care plan and drawing comfort from the familiarity of the technology. Furthermore, the study found that the technology has the potential to reduce the frequency of in-person checkups significantly.
As a whole, the study found a positive impact on patients who agreed to use the technology and completed the remote patient monitoring aspect of the study. However, telehealth recipients in the study did convey that a greater number of customized features on the device would have further increased the benefits of the program.
The future of telehealth has such a broad horizon, particularly in prenatal healthcare. Telehealth allows patients to take ownership over their health while providing clinicians with increased oversight and ability to intervene upon discovering a patient at high-risk. With the development of specified preset features that cater to patient-specific needs, telehealth has already begun to transform the healthcare field, and care for individual patients.
References:
1. https://news.un.org/en/audio/2019/06/1039711
2. Cottrell, E., Cox, T., O'Connell, P., & Chambers, R. (2015). Implementation of simple telehealth to manage hypertension in general practice: a service evaluation. BMC family practice, 16, 83. doi:10.1186/s12875-015-0301-2