Telehealth programs are traditionally used to bring care to older patient populations who, for various reasons, have difficulty making frequent trips to the doctor. As the field grows, telehealth is becoming a viable care option for all age groups.
School-based telehealth programs keep the cost of care down, encourage students to engage in the healthcare field, and allow campuses to provide effective care to large student populations. These programs can decrease absenteeism and generate savings for low-income families.
Decreasing Sick Days in Elementary School
Public schools in Howard Country Maryland launched a telehealth initiative in 2015. Nurses assess a student's health, and physicians at local hospitals can observe the examination through the software. Physicians can order prescriptions or lab tests in real-time. Parents are also able to engage with their children during examinations via telehealth apps on mobile devices. A physician can authorize a dose of ibuprofen, and the student can be sent back to class.
In the case of more serious illnesses, the parent is notified and can pick up a prescription for treatment on their way home from work. This intervention saves parents hours of travel and ensures prompt treatment of serious illnesses. In turn, the intervention translates fewer doctors visits and a reduction in medical costs for families.
Building the Future of Healthcare in High Schools
The University of Mississippi Medical Center provides a telehealth program that allows high school students to learn about a rapidly growing sector of the healthcare industry – telemedicine. The University provides students with insight into the basics of telehealth technology, the benefits of telehealth and its growing role in healthcare, and potential career opportunities available in telehealth.
UMMC has learned that a hands-on approach is most effective, expanding the program to connect students directly with providers and experiment with telehealth technology. Allowing students to engage with telehealth material encourages them to pursue careers in the healthcare field in the future. Because telehealth offers administrative, technical, and research career opportunities, students learn the multitude of career paths healthcare offers.
Students are encouraged to shadow providers in their area to better understand the impact of healthcare in their community. Students can closely observe the impact of low access to care and can thus see the value in developing skills that can grow telehealth programs in their area.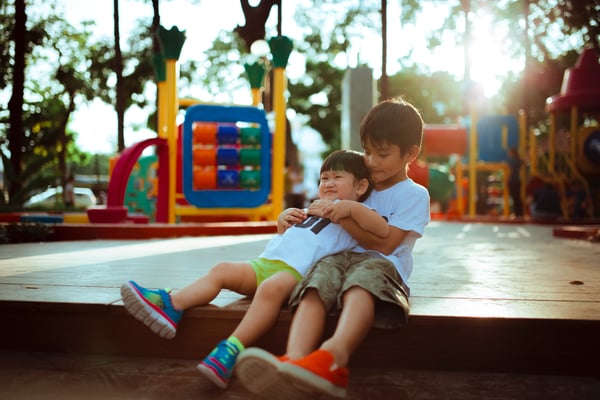 24/7 Access to Care on College Campuses
Recent studies have shown that college students are feeling more anxious, showing signs of depression, and having difficulty functioning. According to the National Alliance on Mental Illness, 40% of students will not seek help for mental health issues. Mental health conditions, and reluctance to seek help, are putting student safety at risk.
Campus health clinics are typically underused, as students are less likely to make appointments to visit a 'brick and mortar' facility. Access to care at any time is essential to giving students the help they require.
The University of Washington, the University of California at Berkley, and many other college campuses are introducing telehealth programs. Providers hope that making care available via laptop or mobile device will encourage students to seek treatment.
By partnering with telemedicine providers, students can receive care outside of normal business hours. At any time, a student can confer with a professional in the field. Telehealth ensures that college campuses can provide care to a large population, twenty-four hours a day. These programs can help educate students on how and when to get help for themselves and their peers, creating a better environment on campus.

Resources:
1. http://masbhc.org/howard-county-public-schools-introduces-telemedicine-initiative/
2. https://www.ravemobilesafety.com/blog/how-telemedicine-can-help-treat-the-college-mental-health-crisis
3. http://learntelehealth.org/2017/06/ummc-shares-telehealth-experience-high-school-students/