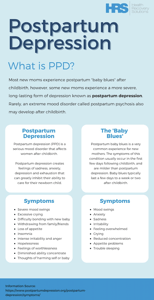 Postpartum depression (PPD) affects new mothers across the globe. Symptoms for postpartum depression range – from a feeling of 'baby blues' to postpartum psychosis, a severe condition and even potentially deadly disorder. In the United States today, about 70%-80% of new mothers experience postpartum depression symptoms, usually the 'baby blues', while 10%-20% of these women will suffer from clinical postpartum depression.
Getting out of the house with a newborn baby is downright difficult for any parent. For women suffering from depression or baby blues, it can seem impossible. Telehealth and RPM enable the new mother to receive care conveniently, where they are most comfortable—at home.
Incorporating Telehealth and RPM Into PPD Treatment
With the rise and development of technology in the past 20 years, and with the challenges of the COVID-19 pandemic, healthcare providers are now leveraging telehealth to help new mothers cope with PPD, bringing therapy, medication management resources, and communication tools directly into the home.
Nascentia Health's Postpartum Telehealth Program
In 2018, Nascentia Health in Syracuse, NY expanded their telehealth programs to service postpartum depression patients in addition to CHF and COPD patient populations. In their 2018 press release "HRS and Nascentia Health expand Population Health Programs and Introduce Postpartum Telehealth", Nascentia explains how a PPD patient is referred to their program and how their patients leverage telehealth specifically:
"If a woman is identified at risk for postpartum depression during either pre- or post-natal periods, she is referred to the program by the hospital, obstetrician, or nurse practitioner. Patients placed on the postpartum telehealth program use the HRS tablets to complete weekly depression scales. The telehealth clinicians use HRS' text messaging and video calling features to respond appropriately and quickly to changes in a patient's status and a referral is made to a mental health professional when necessary."
Once identified as at-risk, the patient is given the device, as well as any Bluetooth accessories necessary, to monitor their health at home.
Telehealth and RPM in Practice – How Does it Work for Postpartum Mothers?
While having direct access to her clinician or nurse practitioner, the new mother uses symptom surveys and educational videos within the tablet. Having the ability to speak to clinicians through HIPAA compliant zoom calls, voice calls, or text messaging allows the new mother to connect with her provider and real time. Additionally, telehealth can be leveraged for guidance on postnatal care for mom and baby: diet, physical activity, breastfeeding, sleep, etc. Patients can communicate their current state effectively through telehealth, allowing the clinician to make a more appropriate decision for her care, such as referral to a mental health professional.
Is Telehealth Effective for PPD Improvement?
A 2018 study explored the efficacy of telehealth for women dealing with maternal depression (MD): an overarching term for depression affecting pregnant women and mothers for up to 12 months postpartum. The study examined 1,138 women between the ages of 26 and 32 and mainly focused on MD treatment, but includes MD prevention, as well. The study utilized phone calls, emails, smartphone applications and websites as a means of delivery for care. Effectiveness for telehealth use was measured through clinical outcomes, and results showed that telehealth improved maternal depression outcomes in 80% of studies and anxiety in 75% of studies. The study showed an improvement in depression scores with more telehealth visits, proving that women suffering from maternal depression benefit from regular telehealth visits.
Telehealth as a Tool
Although leveraging telehealth and remote patient monitoring is a newer approach to postpartum depression management, many have found success with the model. Nascentia's CEO explained how their "program is the perfect example of how the advances of technology can be used to transform care delivery models".
During the COVID-19 pandemic, there has been a rapid increase in telehealth use for many patient populations. What was once seen as solution for chronic care, has now become adopted across more condition groups, including for patients with PPD. Telehealth, is, and will continue to be, a much needed and effective resource for new mothers as they navigate the challenges of motherhood—helping with postpartum depression as well as other prevalent conditions like postpartum hypertension.