The COVID-19 Telehealth Program was created in 2020 to support healthcare providers responding to the COVID-19 pandemic, funding telecommunication and other connected care services.
On Thursday, April 22, The Universal Service Administrative Co. (USAC) hosted a webinar reviewing the COVID-19 Telehealth Program Application Process. The webinar provided an overview of the telehealth program, filing window, application requirements, and more. This blog summarizes the recent webinar and highlight essential information for applicants.
---
The Basics
Before diving into details of the telehealth program and filing requirements, here's a quick recap of steps to take prior to applying and when to begin the application process.
The application filing window for the COVID-19 Telehealth Program will open on Thursday, April 29, 2021 at 12:00 PM ET. The window will close seven days later on Thursday, May 6, 2021 at 12:00 PM ET.



To apply for the program all applicants must complete the following:

File an FCC Form 460

Register for an FCC Registration Number (FRN)

Register on SAM.gov and CORES

Locate or obtain a Data Universal Number System (DUNS) number

Locate or obtain a TIN or EIN (Federal Tax Identification Number)
Key Changes in 2021
Health care providers must only file an FCC Form 460 for the lead health care provider site for which services and devices will be purchased

A complete list of the sites that funding will be provided to must be shared through a letter of authorization during the invoicing process



Only the lead health care provider site must be listed under the "general information" section of the application

Member health care provider sites should be listed under each evaluation metric for which they qualify



Applications will only be accepted during the filing window - not on a rolling basis - and will receive equal consideration
Eligibility and Funding
Applications must be submitted during the filing window (April 29 - May 6). All applications submitted during the window will receive equal consideration. Healthcare providers who received funding during the 2020 Round 1 of funding are eligible to receive additional funding in 2021.
The FCC has outlined objective evaluation metrics, providing points based on the following criteria:
Areas that are "hardest hit": up to 15 points

Low-income area: up to 15 points

Tribal community: 15 points

Rural county: 5 points

Health Professional Shortage Area (HPSA): up to 10 points

Critical Access Hospital (CAH): 10 points

Round two new applicant: 5 points
Funding will be awarded to applicants with the highest scores. Documentation must be provided to verify each evaluation metric claimed by applicants.
Funding will be distributed to healthcare providers in two phases. The initial phase will provide $150 million based on equitable geographic distribution and applicant score (determined by the above evaluation metrics). Providers not funded in the initial phase will receive a notification of intent to deny from the FCC, beginning a 10-day period in which the applicant may submit supplemental information for consideration. The FCC will then re-rank the remaining applications and award the remaining funds as a second phase.
Eligible Services and Devices
Telecommunication and Broadband Connectivity Services: voice and internet connectivity for healthcare providers and patients
Information Services: Remote patient monitoring (RPM) platforms and services, store and forward services, platforms and services to provide synchronous video consultations
Connected Devices: tablets, smartphones, telemedicine kiosks carts, or other connected devices to provide telehealth services
Required Application Information
Primary and secondary contacts must provide basic information on the program application including, but not limited to: name, job title, company name, and email address. For the lead healthcare provider site, the application must include facility name, facility type, facility location, provider number, and patient population, among other information.
The application will also require information regarding the evaluation metric outlined above and supporting documentation for each metric. Finally, conditions to be treated must be included in the application. For example, healthcare providers must specify if they (1) will treat patients with COVID-19, (2) whether they will treat patients without COVID-19, and (3) which patient population outside COVID-19 they will treat (if any).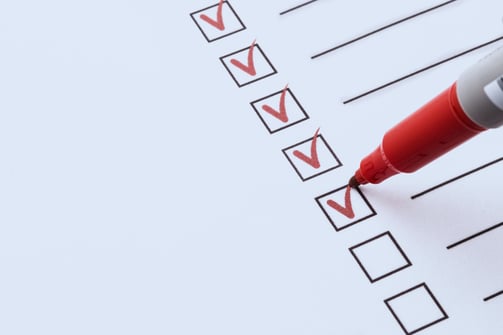 Application and Invoice Process
Determine Eligibility: Healthcare providers file FCC Form 460 for the lead HCP and eligibility is verified by the USAC.
Verify Do Not Pay List: HCPs submit information enabling participation in the Federal Appropriated Program. USAC runs a DNP check to confirm eligibility.


Funding Requests: HCPs submit applications, specifically referencing the connected devices, services, cost, and service providers they intend to use and provide. USAC reviews applications and recommends a decision to the FCC.


Obligate Funds: The FCC approves USAC recommendations and HCPs receive Funding Commitment Letters. The FCC enters obligations to the Treasury Department.
Applicants that do not receive funding in the first phase have the opportunity to provide supplemental information to strengthen their application prior to the final commitment phase (see above).


Invoice: HCPs submit requests for reimbursement, letters of authorization, and supporting documentation about the services and connected devices purchased. USAC reviews invoices to ensure proper use of funding and the FCC confirms USAC recommendations.


Disburse: The FCC approves payment in Genesis and the Department of the Treasury issues reimbursement to healthcare providers.
---
The COVID-19 Telehealth Program filing window opened on Thursday, April 29 at 12 pm ET. With only one week to file the application, HRS recommends starting your application now and reviewing our experts' answers to the most frequently asked application questions.

Grant Consultant, Shelly Davis, and VP of Client Strategy, Nolan Santosa, sat down to discuss the COVID-19 Telehealth Program. In the 15-minute video, they discuss how to approach the FCC application process and share examples demonstrating how HRS clients have used FCC funding in the past. You can watch the video below.