Prior to the COVID-19 pandemic, CMS' telehealth coverage was limited in scope and practice. Since then, the Centers for Medicaid and Medicare Services (CMS) has expanded coverage and waived restrictions to encourage more broad adoption of telehealth and remote patient monitoring (RPM) for providers. With this shift, the topic of reimbursement is consistently top-of-mind for those who offer telehealth and RPM programs.
For home health providers, reimbursement for telehealth and RPM remains a challenge. Knowing that telehealth is a service that benefits their patients and staff, home health providers have been forced to get creative in securing reimbursement for the telehealth services they provide.

During Vision to Virtual, HRS' Director of Reimbursement, Gerald Buggs, moderated a panel on the topic of telehealth reimbursement. He was joined by an impressive group of speakers:
Yvette Valentine, Director of Office Operations at Ohio Living
Jessica Magalhaes, Lead Telehealth Nurse at Southcoast Visiting Nurse Association
Janet Stewart, Clinical Manager of Specialty Programs at Southcoast Visiting Nurse Association
Donna DeBlois, President and CEO at MaineHealth Care at Home
Andrea Spencer, Director of Care Management Organization at Visiting Nurse Service of New York
Devin Woodley, VP of Managed Care at Visiting Nurse Service of New York


---
Don't have enough time to watch the full session? Spend 5 minutes reading the
article below and take away 5 lessons learned to share with your team.
---
Lessons from this Session: 5 Objectives to Obtaining Reimbursement
The past few months have brought many new programs, policies, structural changes, and guidelines on reimbursement. Each panelist described how their organizations work with payers, states, and other groups to achieve reimbursement. This Navigating Telehealth Reimbursement session covered important topics, such as:
Reimbursement through CMS and related operational structures
Commercial carrier reimbursement—Medicare / Medicare Advantage—or if they've been involved in risk arrangements like fee-for-service (FFS), capitation, or enhanced fee schedule / bundled payments
Physician practice groups, ACOs, private pay programs, and the types of contractual agreements between facilities and their physician practice groups


1. Understanding Health Plan and State Reimbursement

Ohio Living's Palliative Care Program
Ohio Living launched their telehealth and RPM program with HRS in 2016 with just 20 telehealth units (tablets and peripherals). Supporting patients with COPD, CHF, and newly diagnosed Diabetes, their goal is to provide care for home health patients and prevent readmissions. In 2019, Yvette Valentine and her team expanded their existing telehealth program to include a Palliative Care (PC) program at their Toledo location. Since launching their PC program last year, Ohio Living has been reimbursed—and billing—under Medicare, Medicare Advantage, and one commercial payer. Billing their Palliative Care program happens under Part B, while their Home Health is under Part A.



MaineHealth Care at Home and State Reimbursement
For MaineHealth Care at Home, telehealth is an essential service they offer. It allows them to overcome the challenge of providing care to 13 islands throughout their state. MaineHealth has partnered with HRS since 2014 to improve patient rehospitalization rates. Donna DeBlois of MaineHealth stated that they do not receive reimbursement through CMS, but instead work with the state of Maine and commercial payers to receive a flat monthly rate. In order to receive reimbursement through the state, MaineHealth must meet certain requirements in their telehealth program, such as a once-a-month, in-home visit with nursing staff.

2. Adapting Operational Structures
Southcoast Visiting Nurse Association


Southcoast Visiting Nurse Association (VNA) supports high-risk patients with heart failure and COPD as well as those receiving palliative care or oncology care. Jessica Magalhaes and Janet Stewart, both of Southcoast VNA, began their telehealth venture in 2002 with 25 telehealth units. Since partnering with HRS in 2017, they have grown to 300 RPM units.
They are currently being reimbursed through Tufts, Senior Whole Health, and Blue Cross Blue Shield—and receive either daily or monthly payments depending on the Payer. Eventually, Southcoast's goal is to expand their program and obtain federal reimbursement through Medicare. Because of recent COVID-19 waivers, Southcoast VNA has received some ambulatory reimbursements for telehealth visits through Part B for their palliative consult completed by Nurse Practitioners. A large operational obstacle they have had to overcome is giving clinicians the proper oversight of patient vitals. They have been working with Epic to design an integration to ensure reimbursement compliance by CMS guidelines.

3. Contracting with a Care Management Organization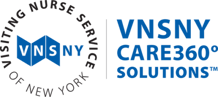 Visiting Nurse Service of New York

Andrea Spencer and Devin Woodley of VNSNY began their program launch with HRS in 2015. They currently support patients with COPD, CHF, heart disease, hypertensive heart disease, obesity, anxiety, and depression. VNSNY contracts with external health plans for reimbursement for one of their care management division programs, Care360. One unique quality about VNSNY is that they have the provider side and the health plan side—and the Care Management Organization (CMO) works in the middle.

Woodley goes on to describe how they price out their program with the help of HRS. They look at utilization rates, storage, staffing, and other margins. Once they have that pricing, they look to bundle it into the comps for the programs. In negotiations with health plans, VNSNY pitches what they refer to as a low-price threshold—this is a number they would be comfortable with for the program. If the program price gets too low below the threshold, they may look to exclude the RPM service and contract it separately—they consider this an "outlier."
4. Partnering with Physician Practice Groups
Another recent trend in telehealth: home health agencies contracting with physician practice groups to allow patients to be under the care of their preferred provider. This makes reimbursement more straightforward, since physicians are able to bill for telehealth and RPM.
Ohio Living contracts with a physician practice group consisting of two physicians supported by more than 20 nursing staff. They provide a care transition program for patients under their Home Health program.
MaineHealth has a contractual arrangement for three of their groups. They priced out their costs and now receive a flat monthly fee for providing equipment and having a nurse go to patients once per month. Their goal for the upcoming year? Seek a bundle with physician practice groups and Medicare Advantage.
5. Expanding Reimbursement Beyond COVID-19
The process for reimbursement may look different for each health care organization depending on various goals and needs. But understanding what can be most beneficial to your organization is key to maximizing telehealth reimbursement. Some organizations work with payers or achieve reimbursement through Medicare or Medicaid, while others pursue bundle payments and contractual agreements.
The COVID-19 pandemic has clearly shown there is a need for telehealth and RPM solutions—and that patients respond well when a thoughtful, well-executed telehealth program is made available to them. Patients feel more confident in the quality of care they receive when they can take control of their health in the comfort of their own home, in addition to visits in a clinical setting. Now more than ever, health systems and organizations are looking to CMS to make the next move—keeping the measures put in place at the beginning of the pandemic and expanding upon those measures for home health providers in the future.
---
Fill out our form to schedule a demo to see how HRS' telehealth and RPM solution will work for your organization. And watch the full Vision to Virtual session to hear more from our speakers.