Health Recovery Solutions, the leading innovative post-acute remote patient monitoring company, announced today that it has launched a next generation version of its patented telehealth software.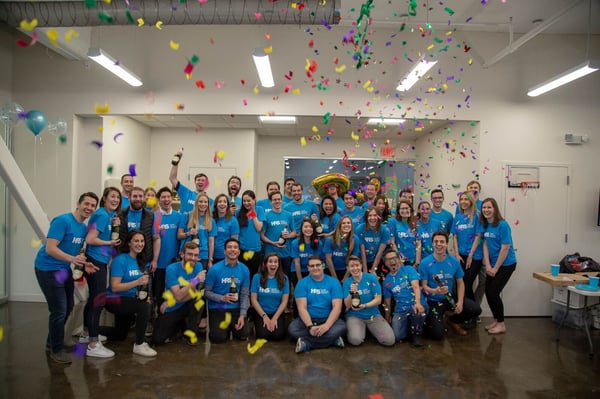 HRS has released an updated version of the ClinicianConnectTM web portal to help clinicians better manage high risk patient populations. The new ClinicianConnectTM software has an increased capacity to handle more patients with existing staff and contains tools that enhance workflow for clinicians, including prioritization dashboards, advanced reporting, and clinical disease pathways. This software release supports HRS' mission to improve healthcare efficiency and enhance patient care.
HRS ClinicianConnectTM allows clinical users to triage patients by symptoms, vital signs, and medication adherence captured by HRS' RPM application, PatientConnectTM. This unique feature gives clinicians the ability to intervene when necessary, thus minimizing the risk of rehospitalization and emergency department visits due to chronic disease exacerbation.
Anne Carle RN, Clinical Coordinator of Cornerstone VNA states, "I have had the opportunity to practice on the new web portal and found it to be user friendly, easier to navigate, and time efficient. The portal will allow telehealth nurses the control to designate high risk patients accordingly, to monitor and triage."
HRS ClinicianConnectTM also provides clinicians with insight into long term data and allows them to develop detailed reports for physicians and providers. The software helps clinicians and providers identify disease trends and adhere to clinically proven care protocols, so they can effectively adjust care plans and maximize the potential of value based care models.
Daniel Priece, Chief Technology Officer at HRS, states "We have listened and responded to the needs of our clients with this software update. All of us here at HRS couldn't be more excited to help clinicians care for more patients with the next generation of ClinicianConnectTM."
HRS also offers programs to help clinicians focus on providing valuable care. For example, HRS offers a shipping and logistics program called PatientDirectTM, which manages telehealth inventory for clinicians, allowing them to focus entirely on patient care. HRS also provides the option for clients to participate in HRS CareConnectTM, a clinical monitoring service that minimizes gaps in clinician coverage by ensuring 24/7 support for telehealth patients.
HRS is committed to the advancement of healthcare and is continuously growing to offer patients and clinicians a comprehensive approach to remote patient care. HRS has served over 25,000 patients, achieved readmission rates as low as 1.3%, and saved clients millions of dollars. HRS has future plans to double the amount of disease module offerings to over 30, add additional accessibility options to the platform, and leverage the data collected to launch a predicative analytics platform that can potentially catch readmissions earlier than ever before possible. This is an exciting time of growth for the company.