In March, Health Recovery Solutions published a blog post on the potential of telehealth to disrupt the current system of treatment for those living with end-stage renal disease (ESRD). The post highlighted several aspects of ESRD treatment, including: the cost of treatment to Medicare and other payor agencies, the preference of patients and families to receive treatment at home, and the need to increase engagement between patients and clinicians. Today, we revisit the utilization of telehealth to treat ESRD patients in the wake of recent CMS reimbursement changes.
ESRD and Treatment
End-stage renal disease (ESRD) refers to the fifth and last stage of Chronic Kidney Disease (CKD) and occurs when kidneys can no longer fulfill their key functions of filtering blood, removing toxins and waste, leveling out blood pressure, and producing the hormones that create red blood cells. For CKD that has reached stage 5, patients usually have three treatment options.
The first is to receive a kidney transplant. However, with over 100,000 patients on the transplant list and only 20,000 kidneys available in the US each year, a kidney transplant is unfortunately not a viable option for many patients with ESRD. As a result, Dialysis is the primary treatment option for patients with ESRD, and there are two kinds of dialysis available to patients.
Most patients (over 80 percent) are placed on hemodialysis. Hemodialysis requires patients to receive treatment in a medical facility three times per week for three to five hours each session. During hemodialysis, a patient's blood is filtered through an external circuit before being returning back to the body.
The second type of dialysis, peritoneal dialysis, is far less utilized despite having several advantages over hemodialysis. During peritoneal dialysis, a special fluid is injected into the abdomen to filter blood and is regularly flushed out through a permanent tube. The primary advantage of peritoneal dialysis is that it allows patients to receive treatment from their home.
The Role of CMS in ESRD Treatment
In 1972, the US Congress passed legislation providing the first updates to the Social Security Act of 1965, along with an amendment providing medical coverage for those with chronic kidney failure. Patients diagnosed by a doctor became eligible to receive healthcare coverage from either Medicare or Medicaid – regardless of age.
Today, the majority of the 650,000 ESRD patients undergoing dialysis or a kidney transplant are covered by Medicare thanks to the 1972 Social Security Act. Although this number accounts for a small fraction of the patients covered under Medicare (less than one percent), health expenditures for the ESRD patient population account for more than seven percent of the Medicare budget each year.
Although private insurance and individuals cover some of the cost, Medicare assumes the majority of costs associated with ESRD treatment. For example, in recent years, hemodialysis costs in the US have consistently reached upward of $42 billion annually and Medicare absorbs over $34 billion of these costs.
This makes the reimbursement policies of CMS crucial for providers, private payors, and patients alike.
Reimbursement Changes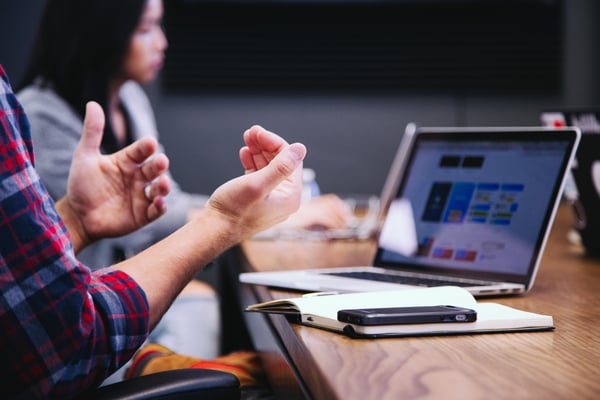 As part of the proposed rule changes in 2019, Medicare proposed several changes to ESRD reimbursement. In November, CMS finalized these rules, electing to keep many of the original proposals.
Medicare ESRD prospective payment system (PPS) payments are set to increase by 1.6 percent. Along with an increase in co-payments, these PPS payment increases will result in roughly an additional $210 million per calendar year payable to dialysis companies.
Arguably, however, the biggest change to CMS reimbursement is for the types of services dialysis facilities are eligible to receive reimbursement for. Beginning in 2019, qualified ESCOs (ESRD Seamless Care Organization) will receive a waiver for the Medicare Originating Site requirements.
Essentially, instead of having to be at a rural or distant site to receive telehealth, specifically video conferencing, patients can be treated from their own homes. Patients will be able to do virtual check-ins, consultations, and video conferences with their clinicians, and receive monthly assessments from their home, while the dialysis facility is able to begin receiving reimbursement for these services.
What Does this Mean for Telehealth?
Because CMS does not typically refer to the above services as "telehealth," progress in reimbursement and expansion of these services often gets lost in the shuffle or glossed over. However, the extension of reimbursement to cover virtual check-ins, video conferences, and virtual home assessments show a significant change in CMS policies regarding telehealth. Not only will these services extend quality care to patients' homes and provide them with an easier pathway to care, but it may serve as a trial for expanding more telehealth services that CMS and private insurers cover.
References
1. https://www.cms.gov/Outreach-and-Education/Medicare-Learning-Network-MLN/MLNMattersArticles/downloads/MM10314.pdf
2. https://www.healthindustrywashingtonwatch.com/2018/11/articles/regulatory-developments/medicare-medicaid-services-regulations/medicare-esrd-pps-payments-to-rise-by-1-6-in-2019/
3. https://www.americanbar.org/groups/health_law/publications/aba_health_esource/2018-2019/september2018/telehealth/