Talking about death and dying can be uncomfortable for family members and caregivers of terminally ill patients. However, these are some of the most important conversations to have. Clinicians who have worked with people with terminal illnesses found that many patients crave reassurance that they will not be abandoned no matter what happens. And they want to share their fears and beliefs to feel less overwhelmed and alone.
In honor of the National Home Care, Hospice, and Palliative Care Month this November, we spoke to KaLee Mohrman, Director of Hospice Operations, and Lisa Dingwall, Director of Clinical Care for Hospice at Knute Nelson, on facts and misconceptions surrounding Hospice and end-of-life care.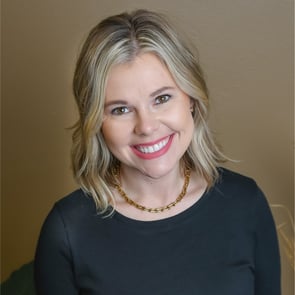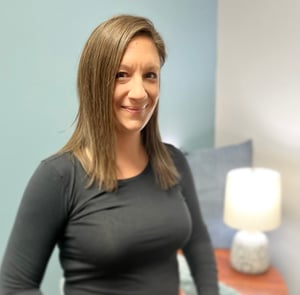 KaLee Mohrman Lisa Dingwall
Hospice Care – The Basics
Is Hospice Care expensive?
It's not – Medicare covers Hospice 100%. If you don't have Medicare and have Medicaid, it still will be covered 100%. All other insurances cover Hospice services, although there may be a deductible condition. Once you meet that condition, your insurance should fully cover the cost.
Does the patient's primary physician have to refer the patient to Hospice? Who typically refers the patient to you?
Anyone can refer a patient to Hospice services. If one of my best friends noticed that I was suffering from a disease requiring hospice services, my friend could make the referral. But, to enroll a patient into Hospice services, we must have a physician or nurse practitioner's order.
Is the patient's primary care physician still involved in patient care once enrolled in Hospice?
It depends on the primary care provider – some providers are no longer involved once enrolled in Hospice care services; some want everything to do with the patient. If the patient wants the primary care provider involved and that provider agrees, we send everything – any changes made in the plan of care, any new medication orders for the patient, and anything and everything needed. We go through our medical director if that primary care provider does not want to be involved.
Patient Care
What does the typical day look like for a Hospice patient?
For patients at home, we typically have a home health aide go in and help the patient get washed up and be comfortable for the day. The nurse will then give a head-to-toe assessment. If the patient is stable, that assessment is usually once a week or once every two weeks. It varies depending on the patient's needs.
If they are in a skilled nursing facility, it is entirely different from a patient within the home or assisted living. We do not like to duplicate services, so if an aide goes in every two days to wash the patient, we will not repeat that service and will do something else.
Are Hospice providers available to the patient at any time?
The assumption about Hospice is that we have a 24-hour caregiver that we provide in the home all the time – that is not true. We have our 24-hour registered nurse (RN) on call for immediate access to anything the patient might need, whether it is symptom management or something we can triage over the phone. Our requirement for a patient living at home is that they have a primary caregiver always available if they cannot care for themselves.
Where do Hospice services usually occur? Who is typically part of Hospice care plans?
We provide Hospice care anywhere the patient calls home, whether at home, within a skilled nursing facility, or in an independent living facility. Medicare requires five core team members: a medical director, RN, social worker, chaplain, and home health aide. Additionally, we offer ancillary services that are not compulsory, like physical and occupational therapy (PTOT), speech therapy, and music therapy. We are required to meet as a team every 15 days to discuss the patient's care plan.
Is Hospice a choice? Can patients remove themselves from Hospice services at any point, if needed?
Hospice is a choice, and you can revoke Hospice services at any time. Medicare says there is no legally stipulated period to admit and discharge a patient from Hospice services. So, if I were to sign up for Hospice services today and change my mind, I can discharge and get revoked from Hospice services. If I change my mind again and enroll in Hospice services the next day, I can.
Bereavement Support for Families
Is the idea of engagement with families post-patient care critical to Hospice work?
Medicare requires us to provide up to 13 months of bereavement services for the family after the patient passes. There are guidelines but no requirements for what bereavement services look like for the family and provider.
What does that bereavement service typically look like for the family?
It is typically sending letters and meeting in person with the families by our spiritual care team and bereavement team. It also can be phone calls or support groups in all areas of our communities. There is a huge variation of what bereavement can look like per family; some patients' families do not want any bereavement service, and some patients' families want everything.
Common Hospice Misconceptions
What is a common misconception about Hospice work?
The biggest misconception about Hospice is that you're signing up for Hospice to die within the next two weeks.
Hospice care is for patients who want to focus on comfort for the remainder of their life. I went out to meet a patient whom we enrolled in Hospice services, and he didn't want to enroll because he felt like he was giving up hope. I explained to him that he was not giving up hope, but by not enrolling in Hospice services, you are giving up the possibility of comfort. People do die on Hospice services, but they also get discharged!
Can patients live longer if they opt for Hospice services?
100%. We had a cancer patient enroll in Hospice earlier this year, which meant the patient could not pursue treatment for their illness. The doctor told the patient that if he enrolls in Hospice, he likely has anywhere between three and six months to live, and with treatment, he will likely have up to 12 months to live. In choosing to avoid treatment, the patient lived a wonderful life for six months. Once the objective becomes comfort rather than treatment, we see patients live much longer and more comfortably.
From the Eyes of Hospice Providers
As Hospice providers, what would you say is the most rewarding aspect of your job?
I have been in Hospice for nine years, and the most rewarding part of my job is being a part of the beautiful process of death and dying. The families we serve let us into their homes during the most vulnerable times, which is beautiful. Death and dying sound so scary, but we can educate the patient and their families about this beautiful process, and that is my favorite part.
What would you say is the most challenging aspect of your job?
Seeing younger people come into Hospice with cancer or any type of disease that they have – that's the most challenging part because when you have somebody that is coming onto services that is my age or even my mom's age, you put yourself in that position and think that could be me tomorrow. I could go into the doctor's office and find out that I have a chronic illness, and it puts life into perspective for me.
Does your Hospice team require grief and bereavement services for your staff, considering that some of your patients end up staying with you for an extended time?
Absolutely. We have a group that gets together once a month to do precisely that: decompress and grieve the loss of a patient. We sometimes have patients that stay on Hospice services for years! And if one nurse has been caring for that patient for their entire stay, it's like losing a family member. But it also depends on the nurse – some stay emotionally removed, and some get close to them. Utilizing our grief and bereavement services for our staff is highly recommended.
What is one thing you wish everyone knew about Hospice?
Hospice is a beautiful process, and death can be beautiful if you allow it to be. If you let Hospice come in and help you find comfort, you can live longer and be a lot happier, rather than let a doctor try out an array of different medications that might not end up working.
Seamless Care Transition with Telehealth
Telehealth is an effective tool for Hospice patients, caregivers, and care workers. It can help them manage complex symptoms, medical regimens, and difficult prognoses, especially in cases with geographical constraints and care plan confusion.
Explore How HRS Helps Hospice Patients, Caregivers, and Providers today.