Tell us about a day in the life of a
Technical Support Lead

at HRS.

A day in the life of the Technical Support Lead can manifest in many ways depending on the team needs. The day begins with our Technical Support (TS) standup meeting that turns into our all day "family time" zoom meeting. From there I work internally or with other teams to streamline work processes and roadmap for future growth.
---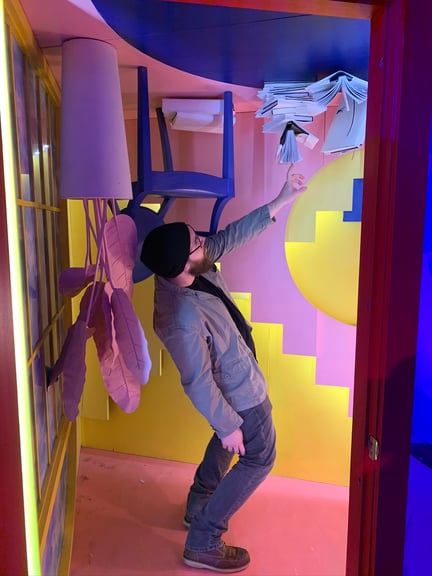 What is your favorite thing about working at HRS?
I love that every ounce of effort employees put in here is geared to helping as many patients as possible. Every keystroke or call taken (from the TS team specifically) is to directly help patients or extend the reach of HRS to be able to help even more patients, caregivers, and clinicians.
---
What's your favorite HRS memory?
My favorite memories are working with patients on the phone when they have their "AHA!" moment with the technology. You also never quite know where they are going to take the conversation! My favorite in-office memories were when Geoff dressed up as me for Halloween and the HRS corn hole competition which Mohammad and I came in second place.
---
What can we find you doing outside of HRS?
Spending time with my family, grilling, sitting by a fire, hunting for vinyl records, going to concerts, exploring, video games, axe throwing, and Frisbee.
---
What's the heartbeat of HRS?
---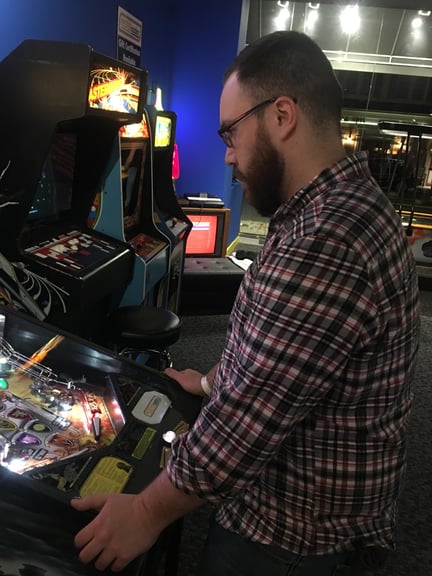 What's a fun fact about you?
I can still drop into a halfpipe or bowl on a skateboard.
What're you streaming right now?
---
If you could pick one superpower, what would it be?