Telehealth methods of care delivery have grown tremendously over the last 20 years. However, despite the growth of telehealth across the medical field, the use of telemedicine for neuromuscular or musculoskeletal outpatients remains less expansive. While historical use of telehealth for neuromuscular and musculoskeletal disorders has been limited, the access barriers faced by these patients combined with the high rates of clinician burnout in the specialty provides a robust opportunity for an expanded application of telehealth.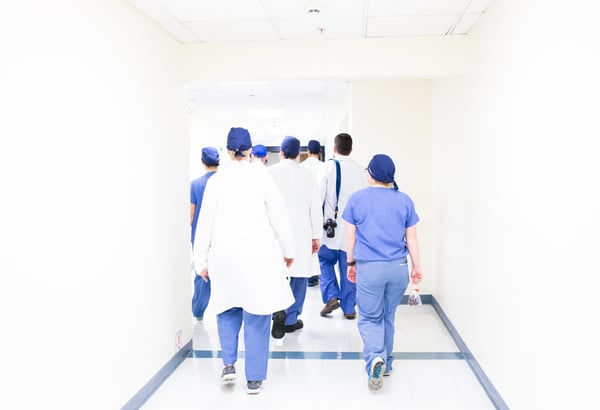 Access and Long-Term Care
While the initial literature on teleneurology focused on short-term interventions for acute neurological and rehabilitative services, an expansion of telehealth services to outpatients with neuromuscular or musculoskeletal disorders is necessitated by the very nature of those conditions. Typically, patients with these disorders require long-term outpatient management, and due to long-range physical disabilities, tend to face functional barriers in access to care. Providing telehealth services to patient populations with neuromuscular or musculoskeletal disorders addresses barriers in access to care and has the potential to reduce or eliminate the time and cost burdens of traveling to a specialized care center.
Physician Burnout
In addition to offering benefits for patients, providing telehealth services to outpatients with neuromuscular or musculoskeletal disorders addresses the growing challenge of provider burnout. Several recent physician surveys have identified a sharp increase in provider burnout across all specialties and found that the percentage of physicians declaring burnout increased from 45.5% to 54.4% from 2011 to 2014. In these studies, physiatrists ranked third amongst specialties with the highest rates of burnout. Neurologists also ranked highly across specialties and reported significant burnout and dissatisfaction with work-life balance. Implementing telehealth has the potential to increase work schedule flexibility for providers, a characteristic that has been linked to improving provider burnout, and may provide solutions to challenges in specialties with high rates of provider.
Telehealth Applications for Neuromuscular and Musculskeletal
Telehealth offers several solutions that are well suited to address the needs of the neuromuscular and musculoskeletal patient population. With telehealth, providers can have real-time video conferences and video-exams with patients in the comfort of their own home or at a clinic near their location. In addition, patients are equipped with peripherals, such as digital stethoscopes, body posturing sensors, and activity trackers, which continuously collect and transmit patient data to providers. These tools, along with telehealth medication tracking, patient surveys, and communication platforms allow physicians to ensure that patients receive initial evaluations and timely follow-up care, regardless of their level of disability or geographic proximity.
Several recent studies have detailed care team approaches in using telehealth to reach remote providers and patients. Each of these studies used an integrated method of having providers on each side of the video consultation to facilitate collaborations in care. In addition to facilitating a coordinated delivery of care, this approach enables physicians to obtain real-time exam information from distant medical sites and enables specialists to educate non-specialized providers in remote regions. Integrated telehealth consultations make it easier for physicians to establish continued interdisciplinary care for complex cases, particularly for patient populations such as those with ALS, that see progressive disability throughout the course of their disease.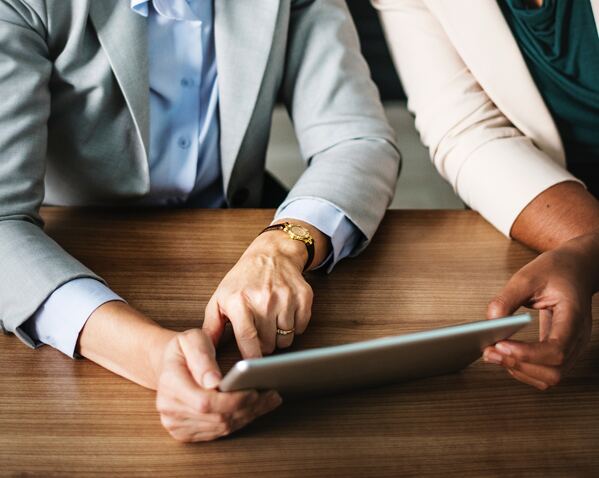 Neuromuscular Case Example: ALS
ALS presents distinctive challenges for care teams. Given the degenerative and progressive nature of the disorder, it can be difficult for care teams to address the patient's symptoms and function challenges. Two specific applications of telehealth have been used to address the challenges of treating the ALS patient population. First, clinicians use telehealth to enable direct clinical video-conferences with the ALS care team, which allows for a coordinated approach to care. Clinicians then use specialty telehealth respiratory peripherals to remotely monitor pulmonary function.
Several studies have proven that telehealth treatment of ALS is just as effective as in-person care, and results in increased patient satisfaction, decreased time and cost of patient travel, and decreased acute hospitalizations and emergency room visits. While telehealth services cannot fully replace face-to-face care for ALS patients, evidence demonstrates that in-person treatment in conjunction with telehealth services successfully provides comprehensive care and support, particularly for homebound, advanced stage, or rurally located patients.
Musculoskeletal Case Example: Injuries and Chronic Conditions
Despite the complexities of performing a musculoskeletal exam, a recent systematic review revealed that telehealth rehabilitation proved just as effective as in-person care in addressing the physical function challenges and of patients. Several studies demonstrated strong reliability and validity when performing musculoskeletal exams through telehealth compared to in-person examinations. In these studies, the telehealth exam was conducted using a physical therapist or physical therapy assistant as telepresenters and proved to be an effective method for evaluating a patient's spine and peripheral joints.
Beyond acting as an effective platform for performing initial exams, telehealth has proven to be a successful method of follow-up therapy for some musculoskeletal conditions, including knee osteoarthritis, for treatment following joint arthroplasty and fractures. While using telehealth for musculoskeletal care is still in the early stages, initial research has demonstrated promising outcomes in using telehealth for focal musculoskeletal and diagnostic assessments, as well as for continued physical therapy treatment.
Concluding Impact of Telehealth on Burnout and Neuromuscular and Musculoskeletal
Initial explorations have identified telehealth as a strong alternative to in-person care for the treatment of neuromuscular and musculoskeletal disorders and has a potential to decrease the burnout of providers. Using telehealth to treat patients with these conditions decreases patient travel time, while increasing patient satisfaction and allowing for coordinated follow-up care. By allowing for the remote treatment of patients, telehealth increases patient access to specialty providers and enables timely and consistent treatment of patients facing functional barriers in access to medicine.
In addition to the benefits to patients, telehealth provides a potential solution to physician burnout, a problem that has increased at an alarming rate in recent years. Telehealth treatment methods increase the location and work schedule flexibility of providers, two factors that have been linked to reducing provider burnout and improving clinician satisfaction. Overall, telehealth care delivery is proven to be an equitable alternative to in-person care. By reducing provider burnout, improving patient access to care, and ensuring coordinated follow-up care, telehealth acts an innovative solution to many the challenges seen in the modern healthcare system.

References
Howard IM, Kaufman MS, Telehealth Application for Outpatients with Neuromuscular and Musculoskeletal Disorders. Muscle and Nerve Circ. 2018 Oct.